PAES® California! Practical Assessment Exploration System
PAES® is a research-based assessment system that identifies aptitude for community-based employment, functional skills, interests and work behavior strengths and barriers to success.
PAES® IS A HANDS-ON ASSESSMENT OF EMPLOYMENT POTENTIAL
Expose your students or clients to a broad range of hands-on, generalizable work skills. They'll be better prepared for community work experiences, future employment and independent life!
Participants clock in and go to work exploring nearly 300 jobs in five career areas that are based upon typical skills found at community based job sites. Participants find out what job skills they are good at, and what job skills they like to do.
PAES® is accessible for ALL students in Special Education: Middle School, High School and Adult Transition Programs.  Also, PAES® for students in General Education during Middle School.
Convert your classroom or space to a Workplace
How better to determine a student's employment potential than to let them try all different types of jobs they might actually have in the future?
PAES® exposes students to hundreds of essential work and life skills. PAES® encourages workplace independence and motivates students to achieve more. Suiting a wide range of ages and abilities, PAES® is customizable to a students level of need.
The goal of PAES® is to determine what an individual can do on their own with as little help as possible.
PAES® Meets a Variety of Public Mandates and Funding Programs
PAES® Facilitates transition planning and job placement. The comprehensive report is very useful for developing Career Development Plans, School-To-Work Plans, IEPs (Individualized Education Program) and Transition Plans.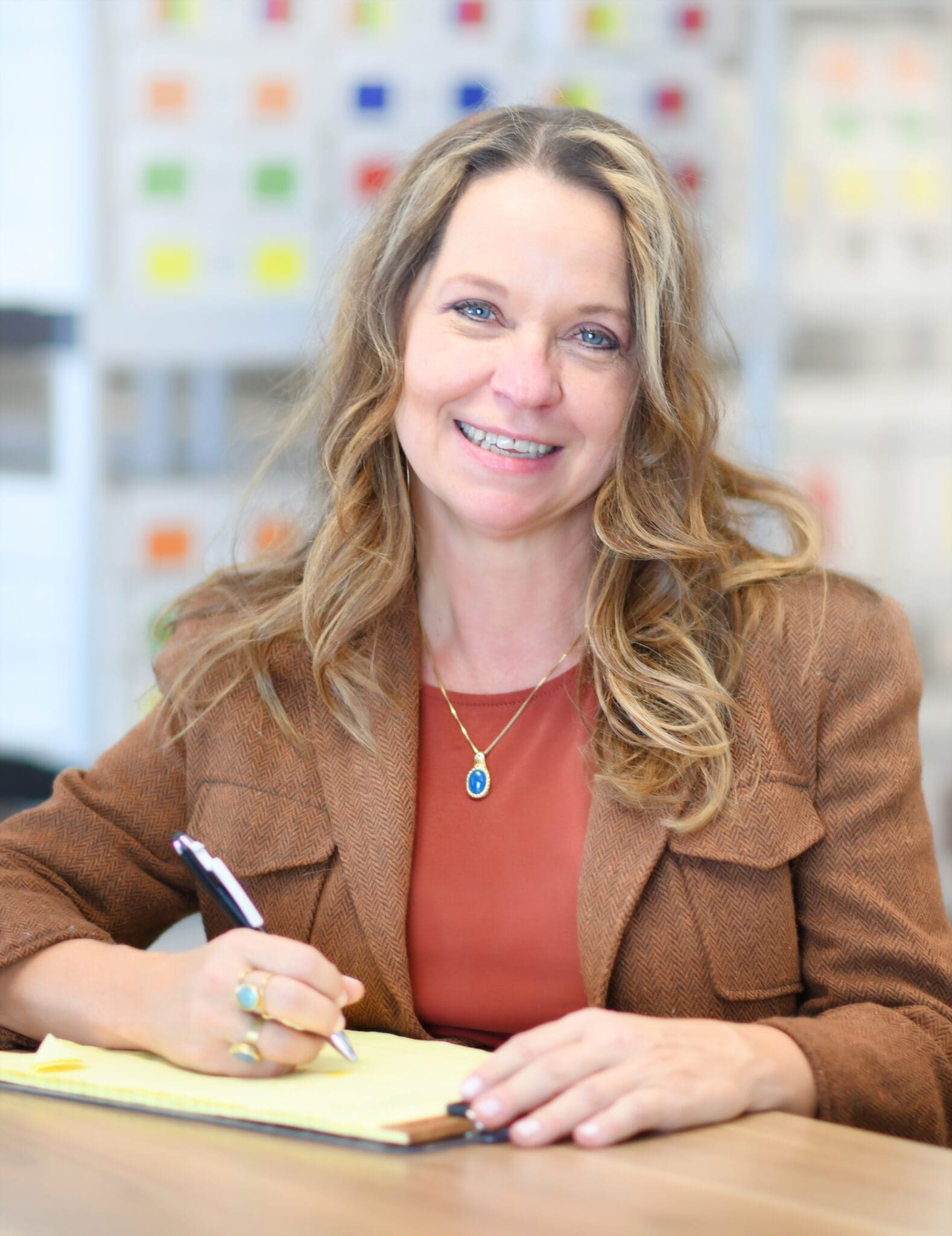 PAES® staff training at the Loma Vista Adult Center Bridge-Post Secondary in Concord, CA
The teachers and WorkAbility coordinators were trained in on how to use PAES® to evaluate their students work skills abilities and interests.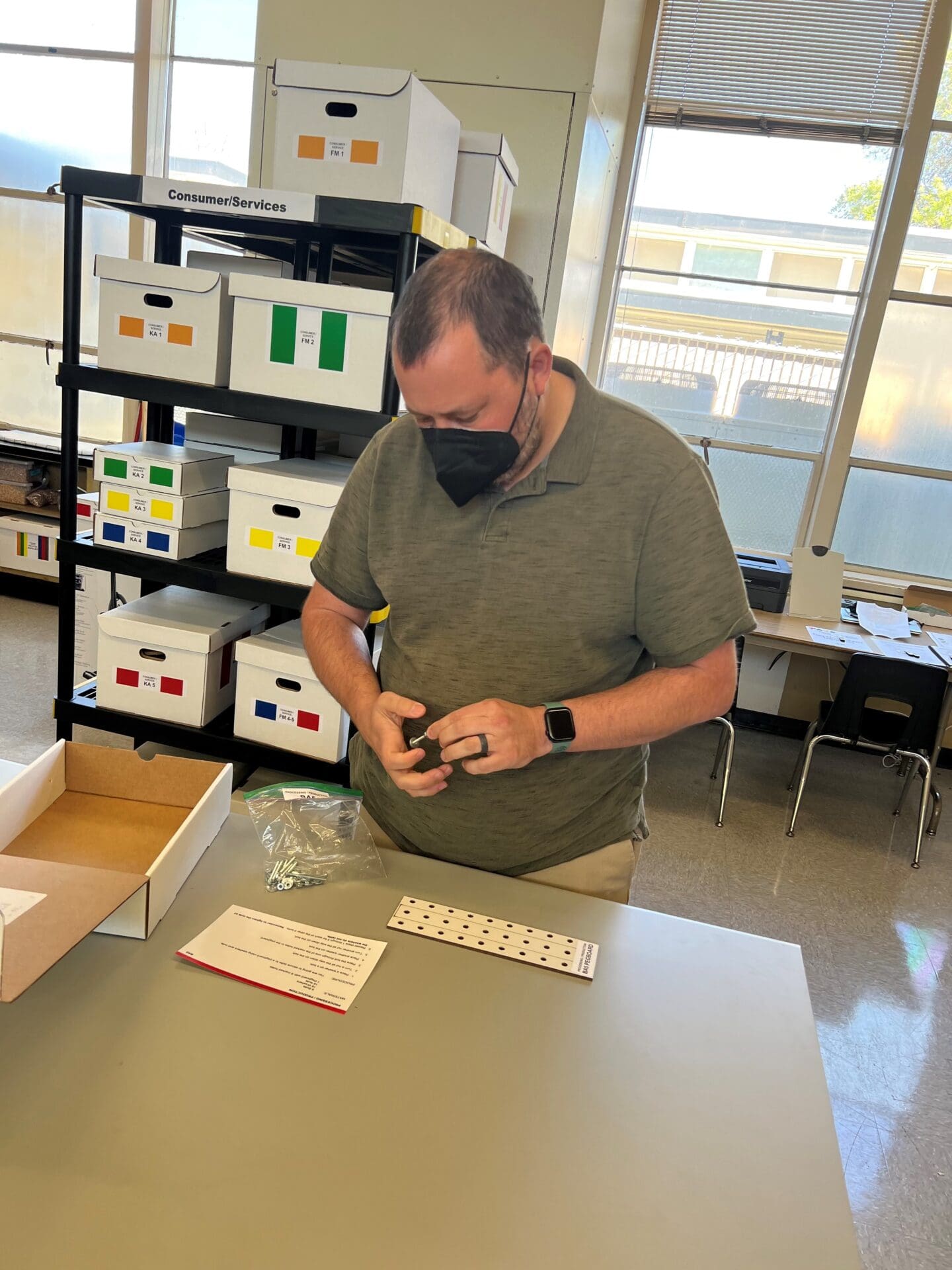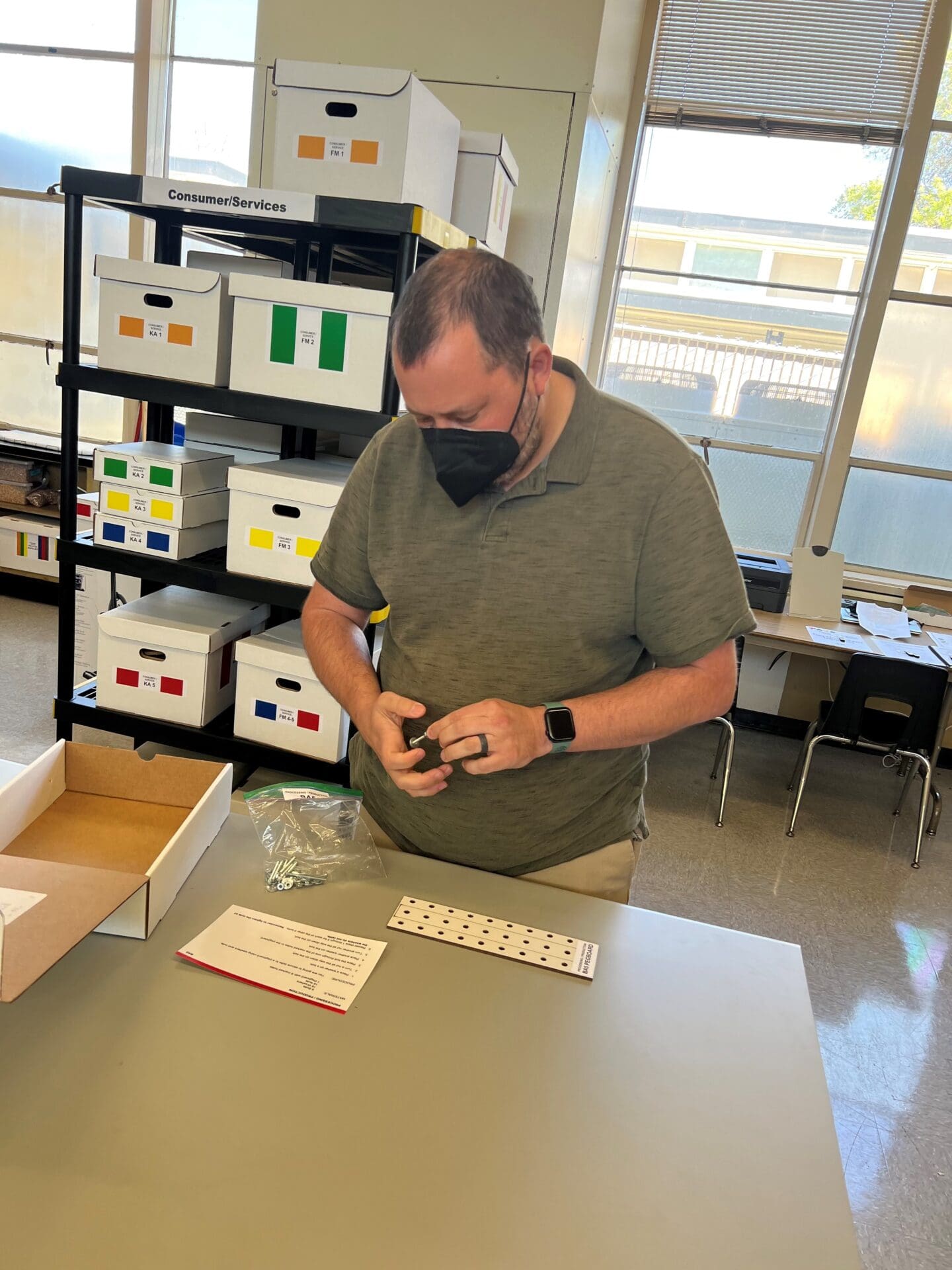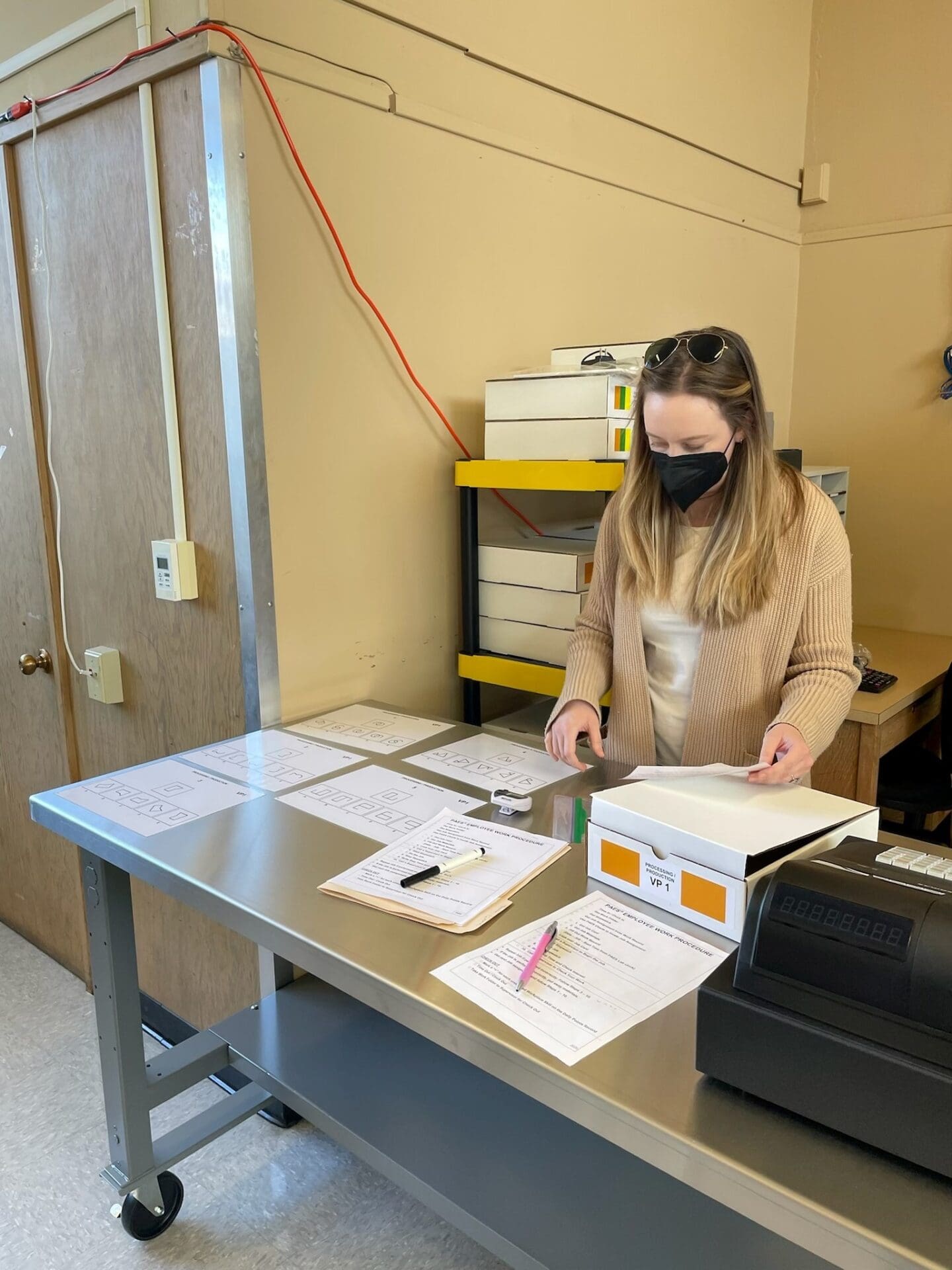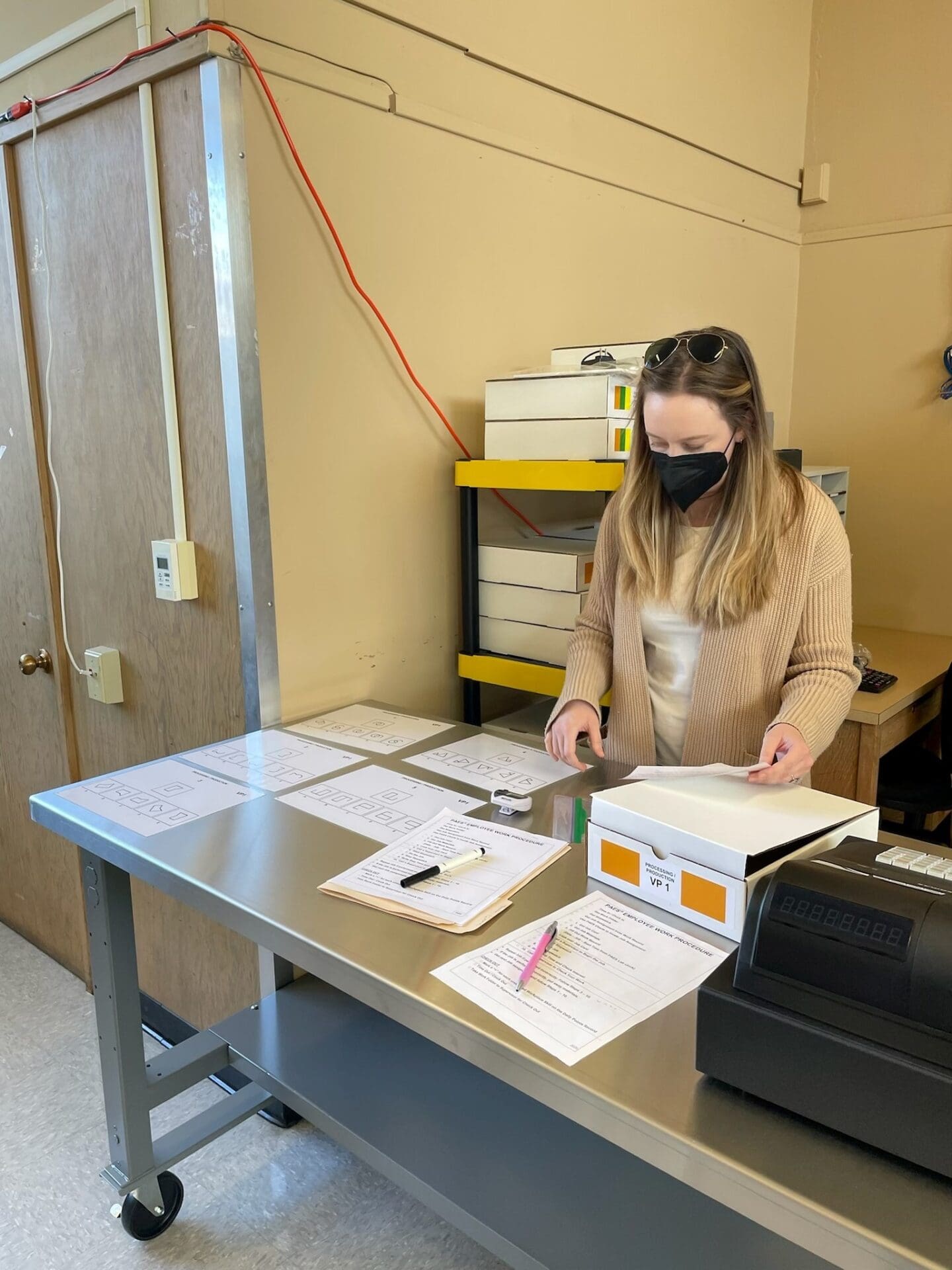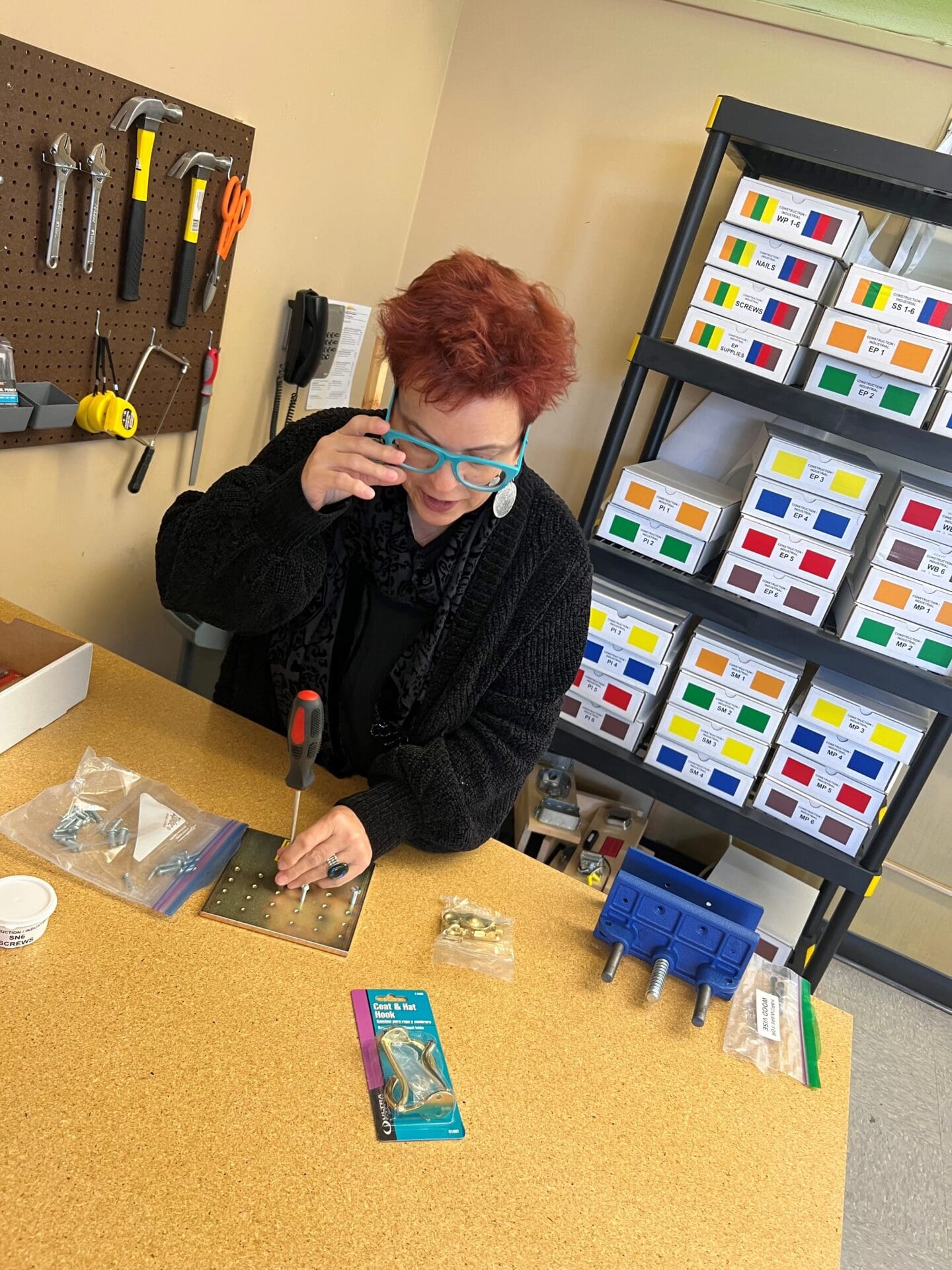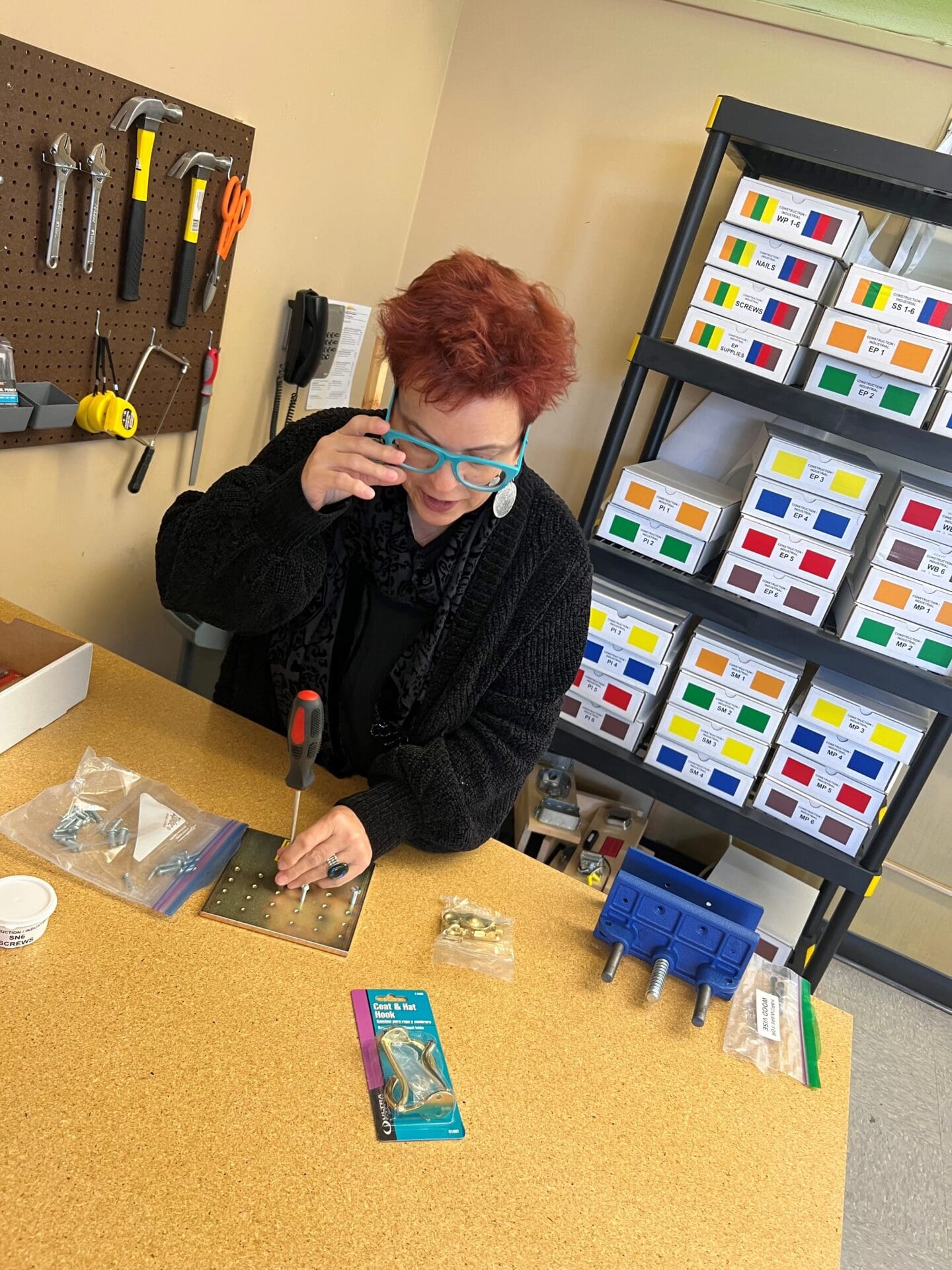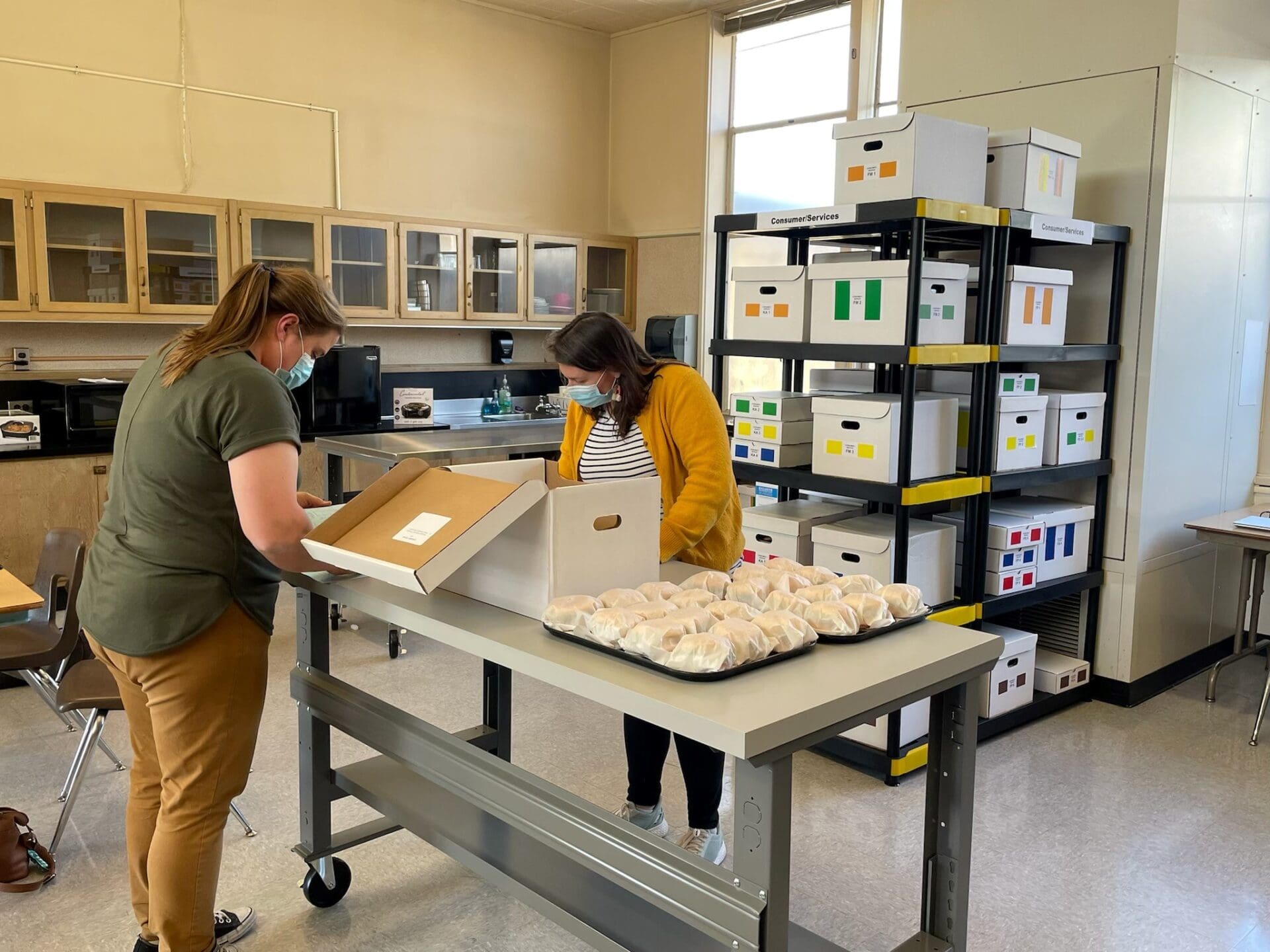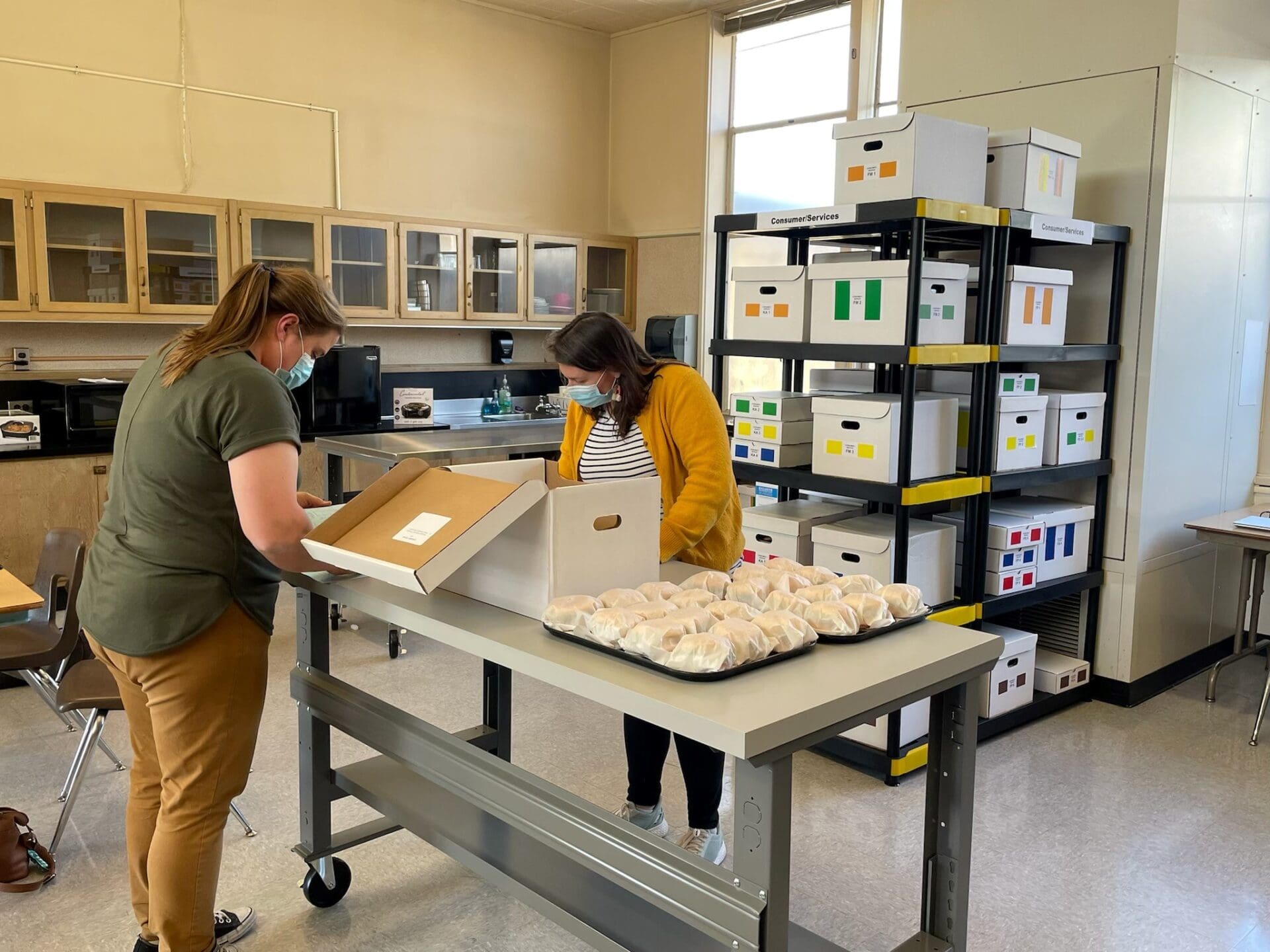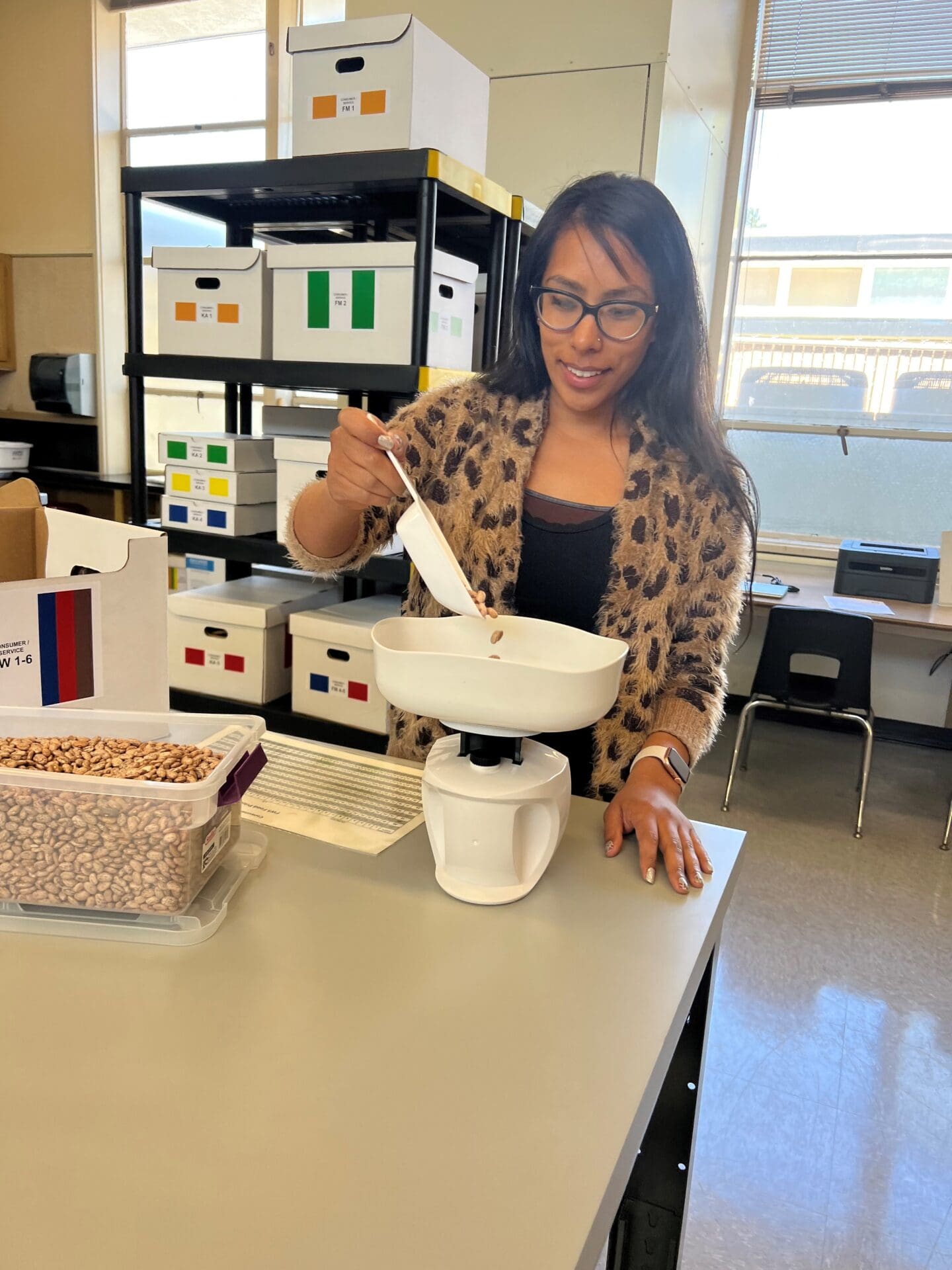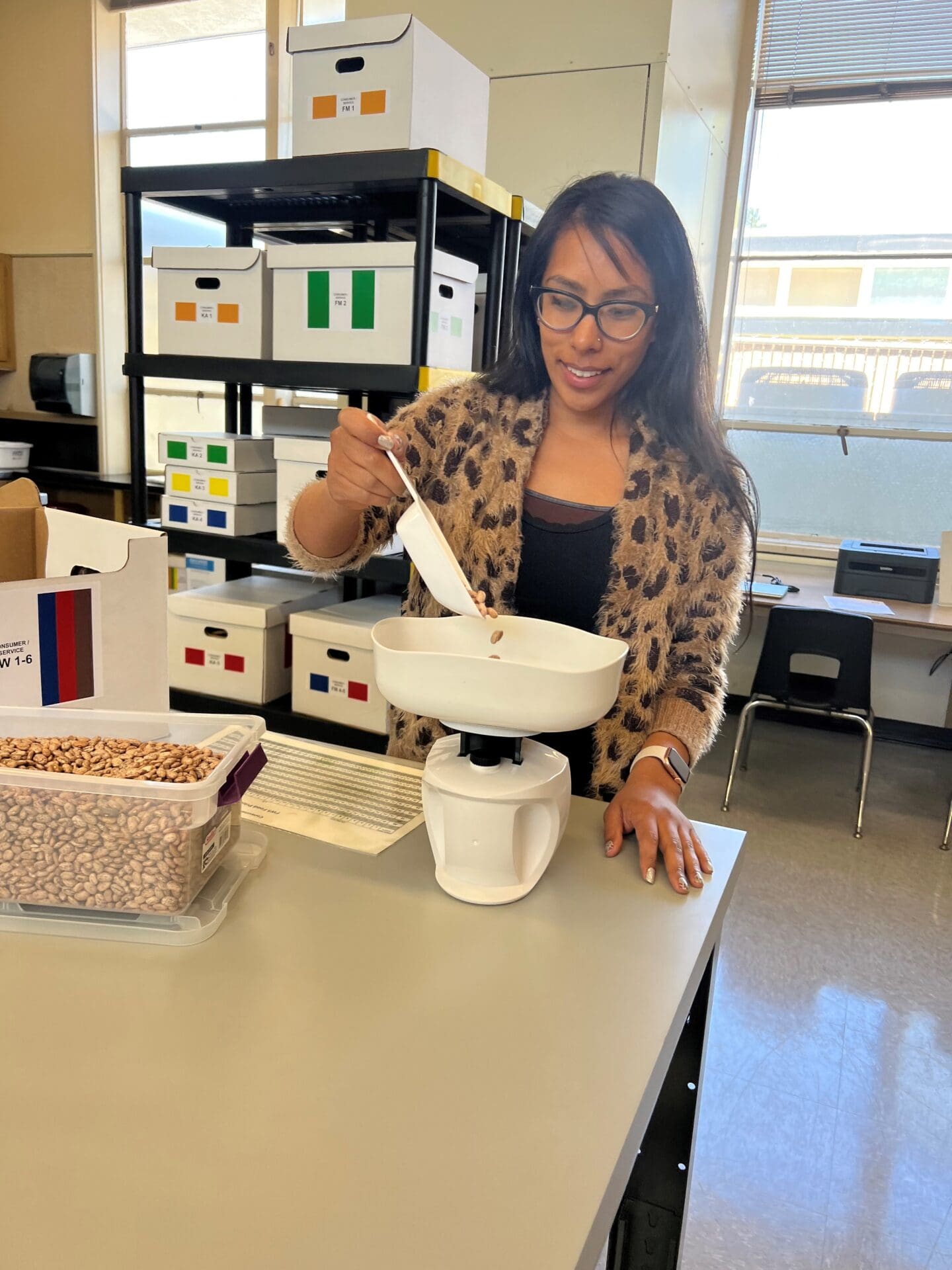 Congratulations New California PAES® Labs!
Victor High School - 2nd PAES Lab at this school! - Victorville, California
Adelanto High School - Adelanto, California
Silverado High School - Victorville, California
San Bernardino County Superindendent of Schools - Community Education Center - Apple Valley, California
CEC Soledad Adult Transition - Soledad, California
San Bernardino Community Integrated Program - San Bernardino, California
Foothill Area Community Transition Services (FACTS) Program - Glendale, California
Mt. Diablo Loma Vista Adult Center Bridge-Post Secondary - Concord, California
VTC Enterprises - Santa Maria, California
Minnesota PAES® lab conducts a one hour tour of their PAES® lab for California SELPA. Watch Video Below
PAES® Lab Tour for Frank Souza, Program Specialist/WorkAbility I, SELPA Department, Wentworth Education Center in Stockton, California, San Joaquin County Office of Education
PAES® Lab Tour with Jess Kline, Work Coordinator and PAES® Lab Instructor, Osseo Area Schools CBVAT Program (Community-Based Vocational Assessment & Training) in Brooklyn Park, Minnesota
Jess gives a tour of his PAES® lab and school store
San Bernardino City Unified School District PAES® Lab
Check out the San Bernardino "PAES® Employees" doing their work skills assessments in Construction/Industrial, Processing/Production, Consumer/Services, Business/Marketing and Computer/Technology.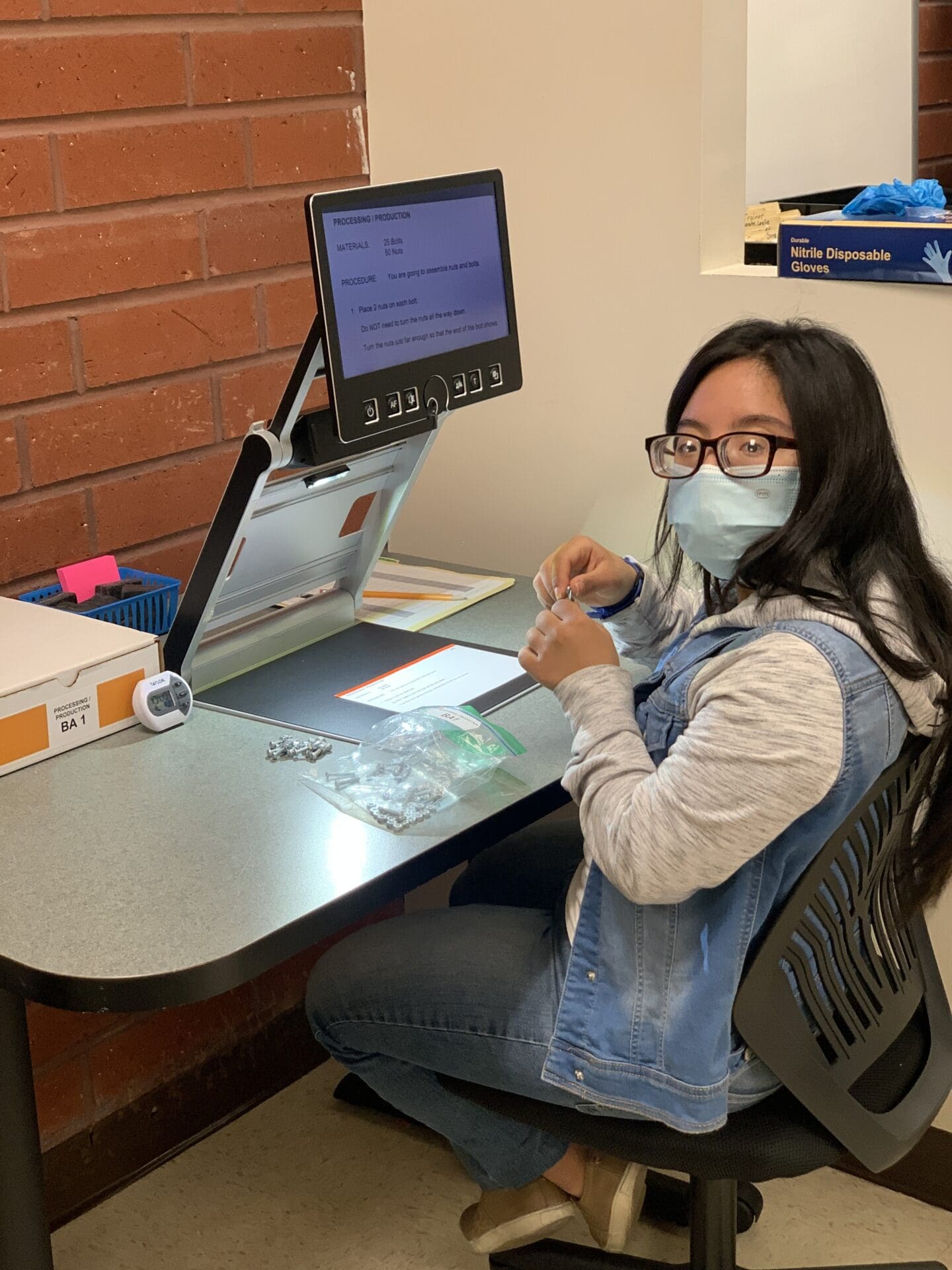 San Bernardino PAES employee doing bolt assembly work skill assessment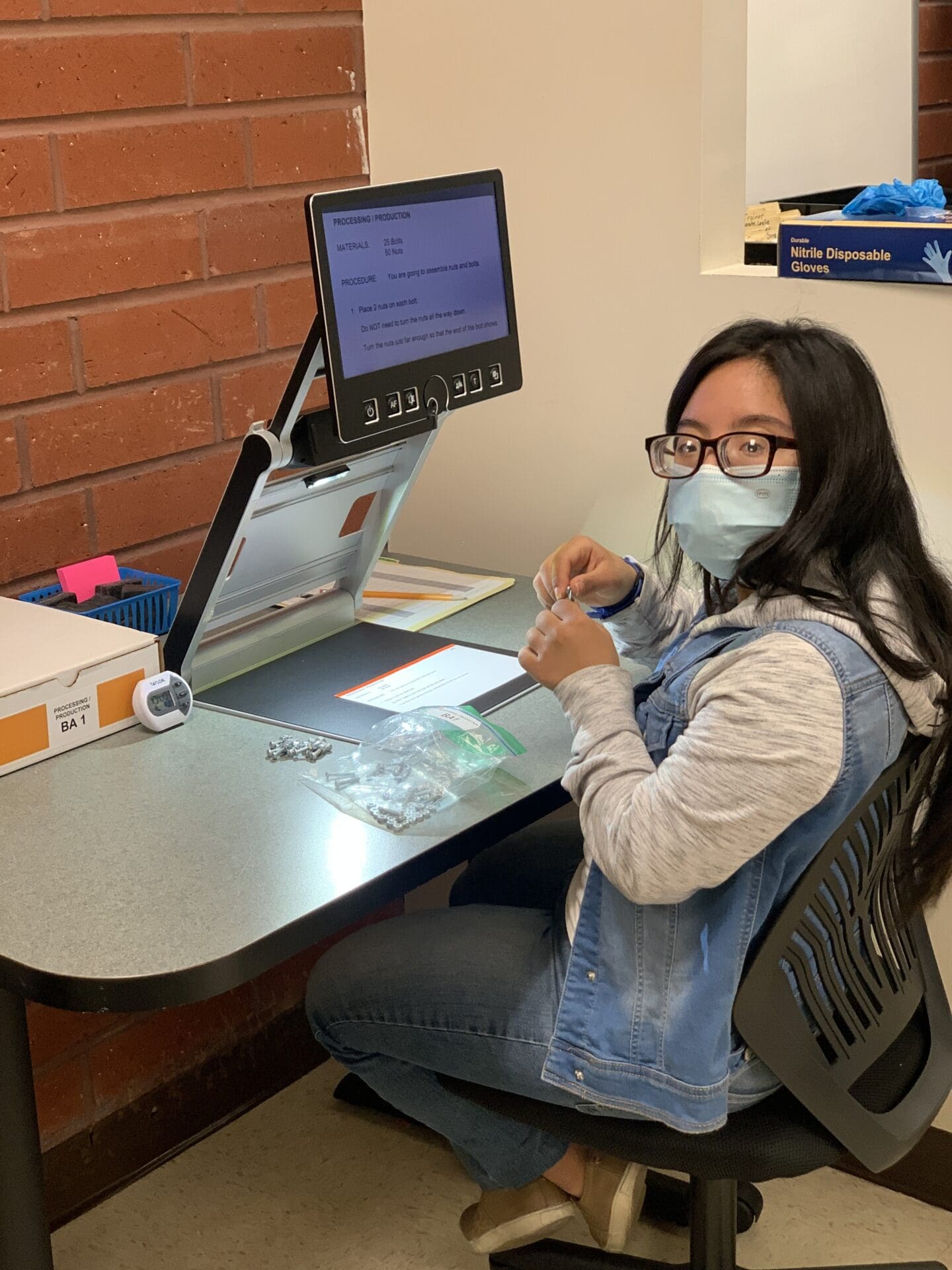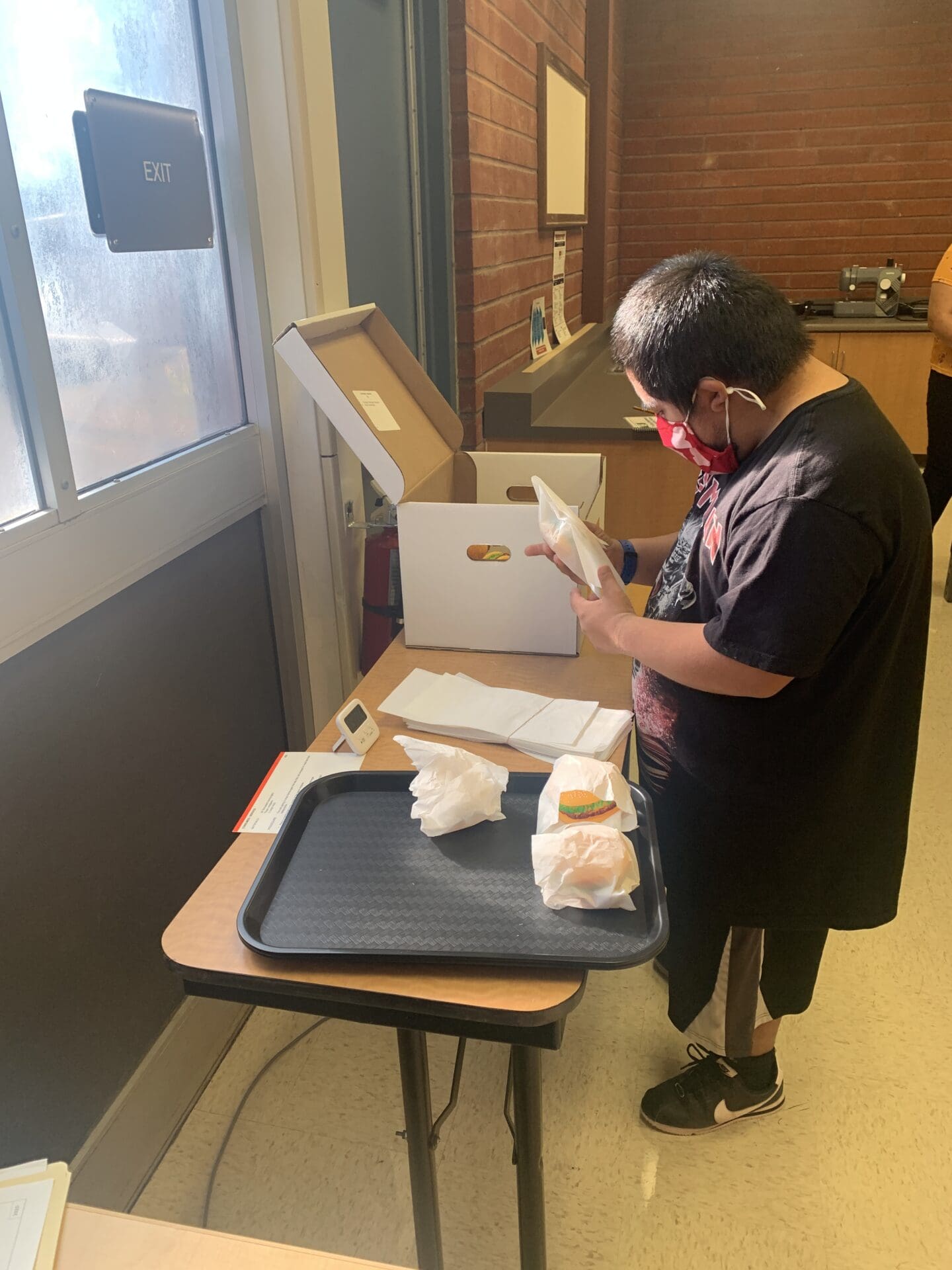 San Bernardino PAES employee doing food service hamburger wrapping work skill assessment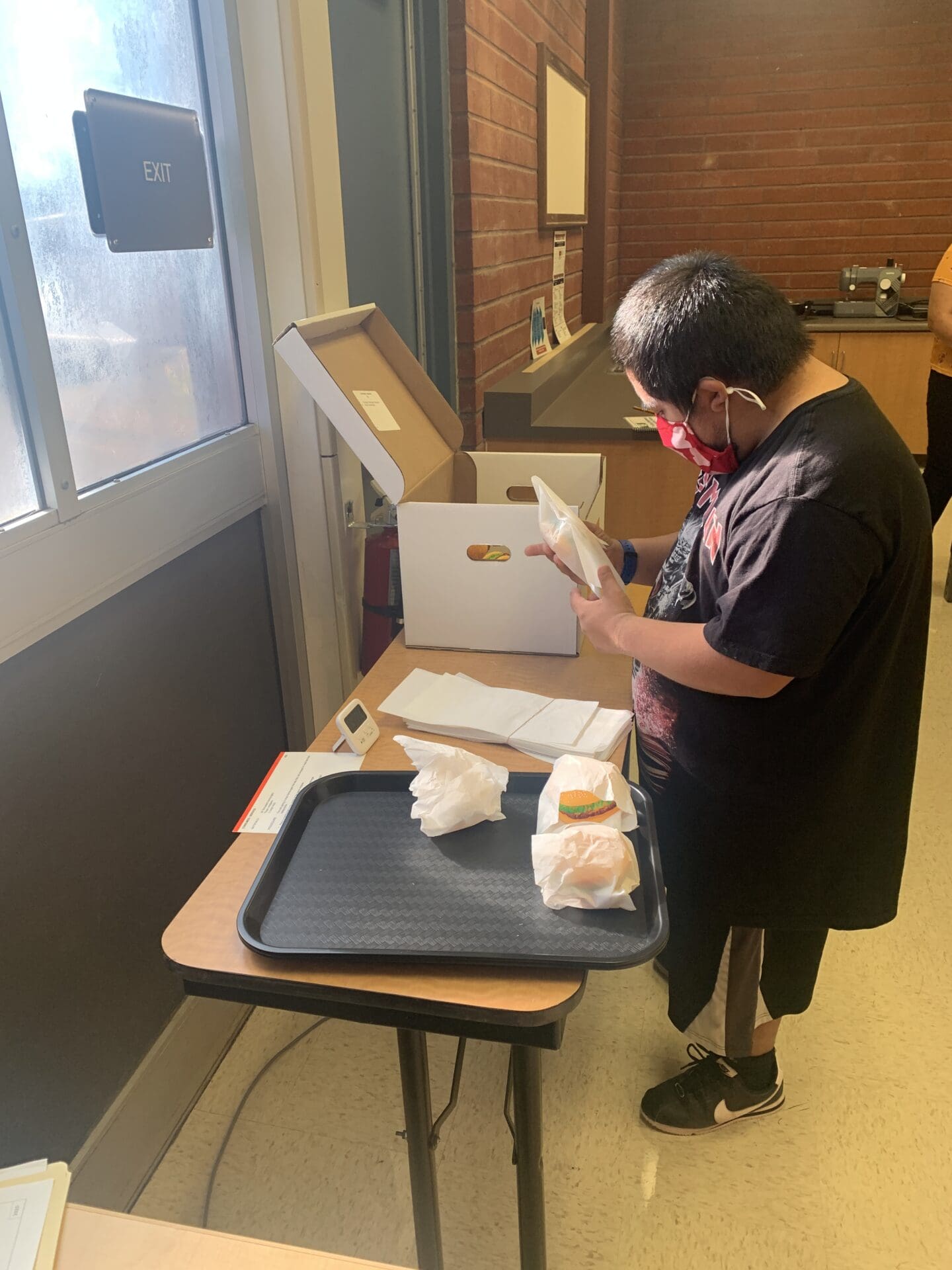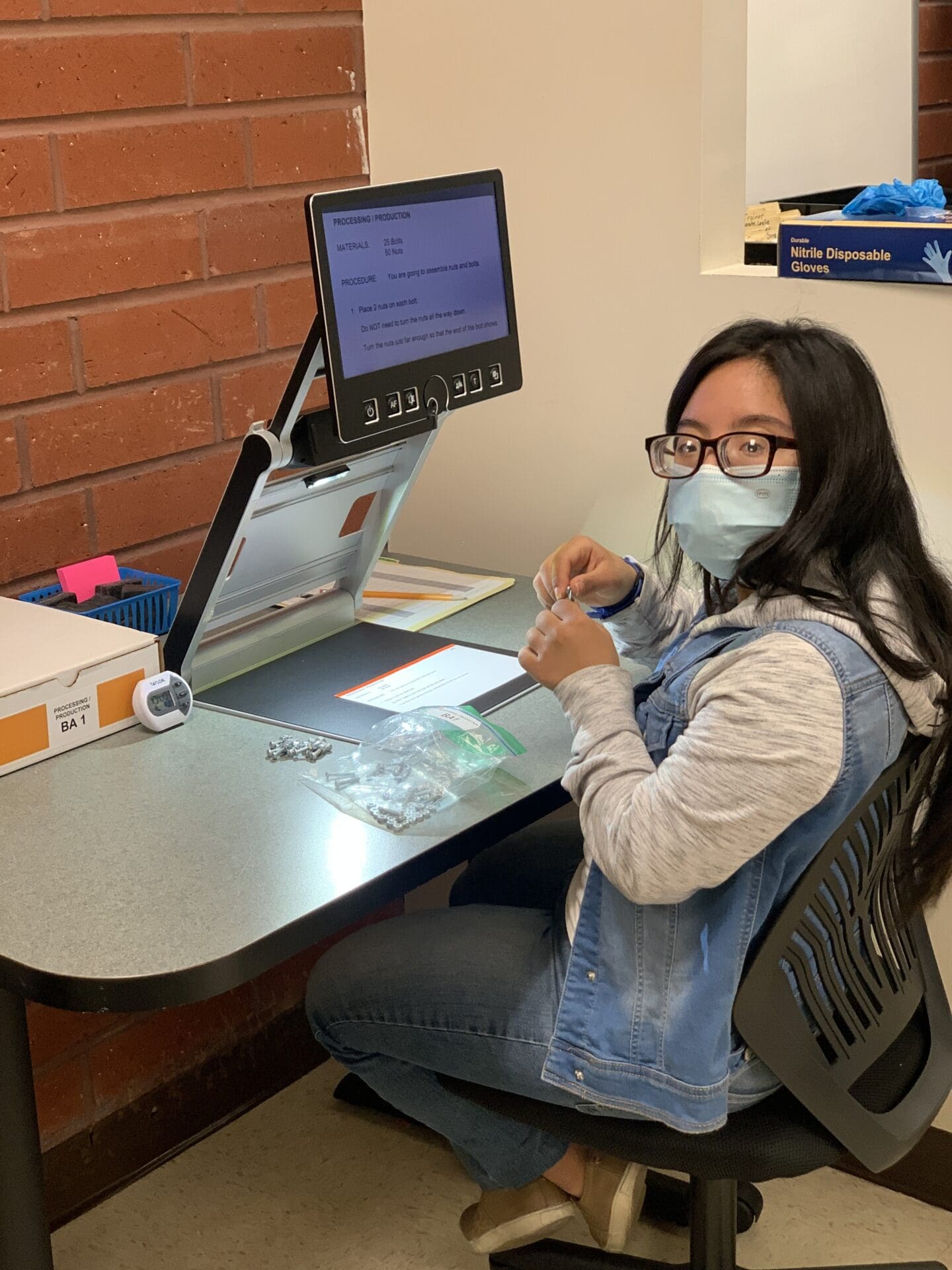 San Bernardino PAES employee doing bolt assembly work skill assessment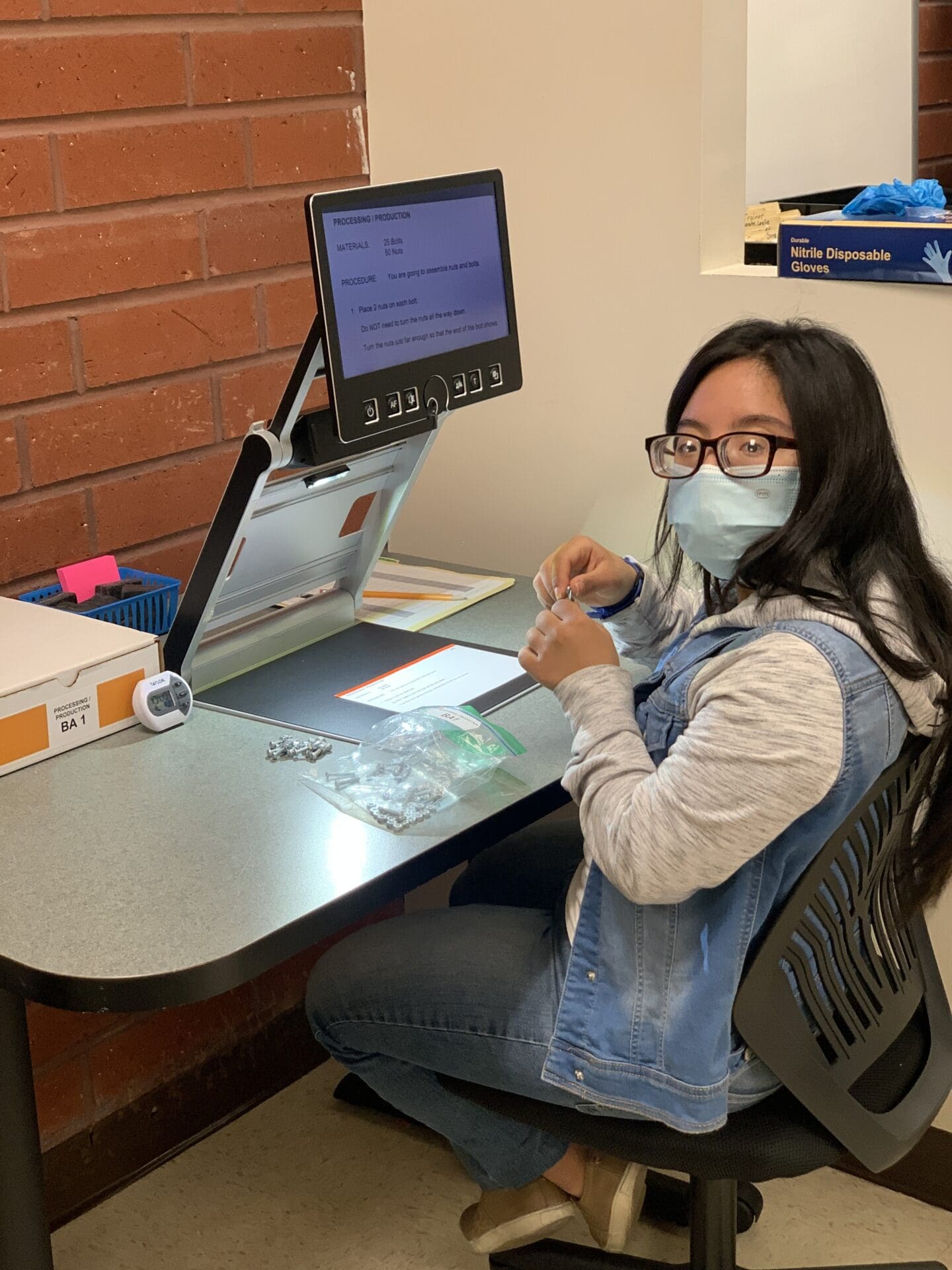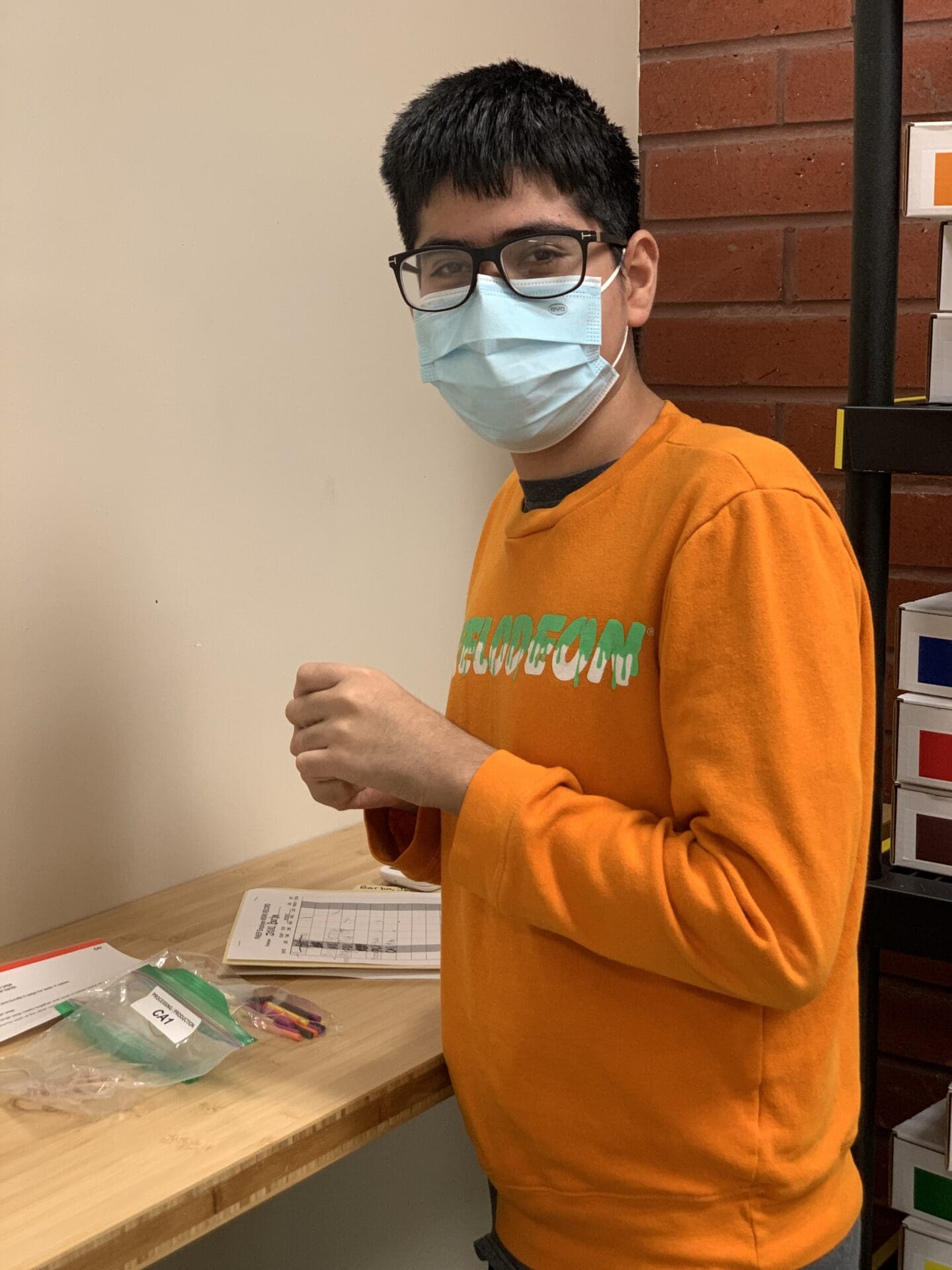 San Bernardino PAES employee doing color assembly work skill assessment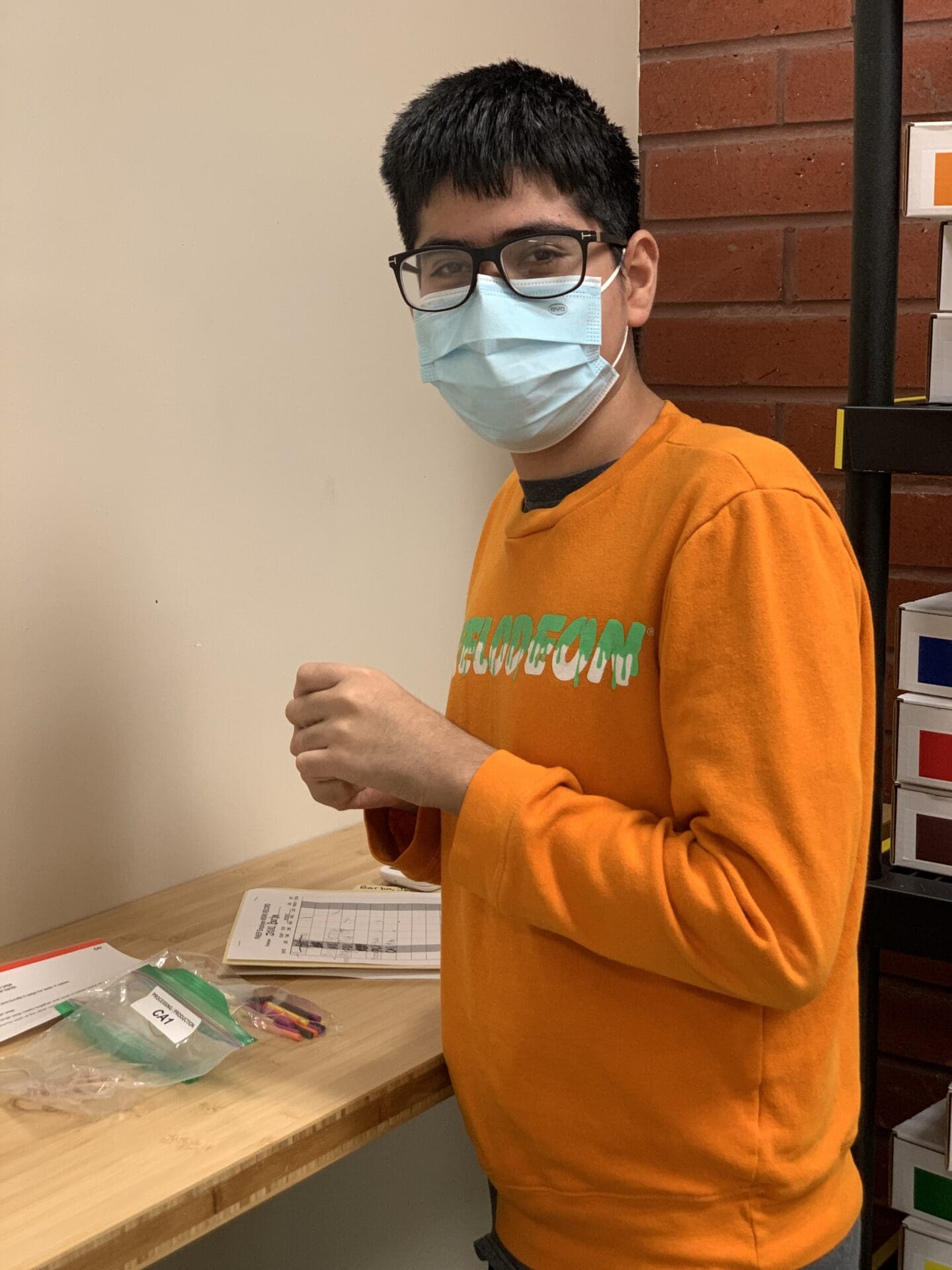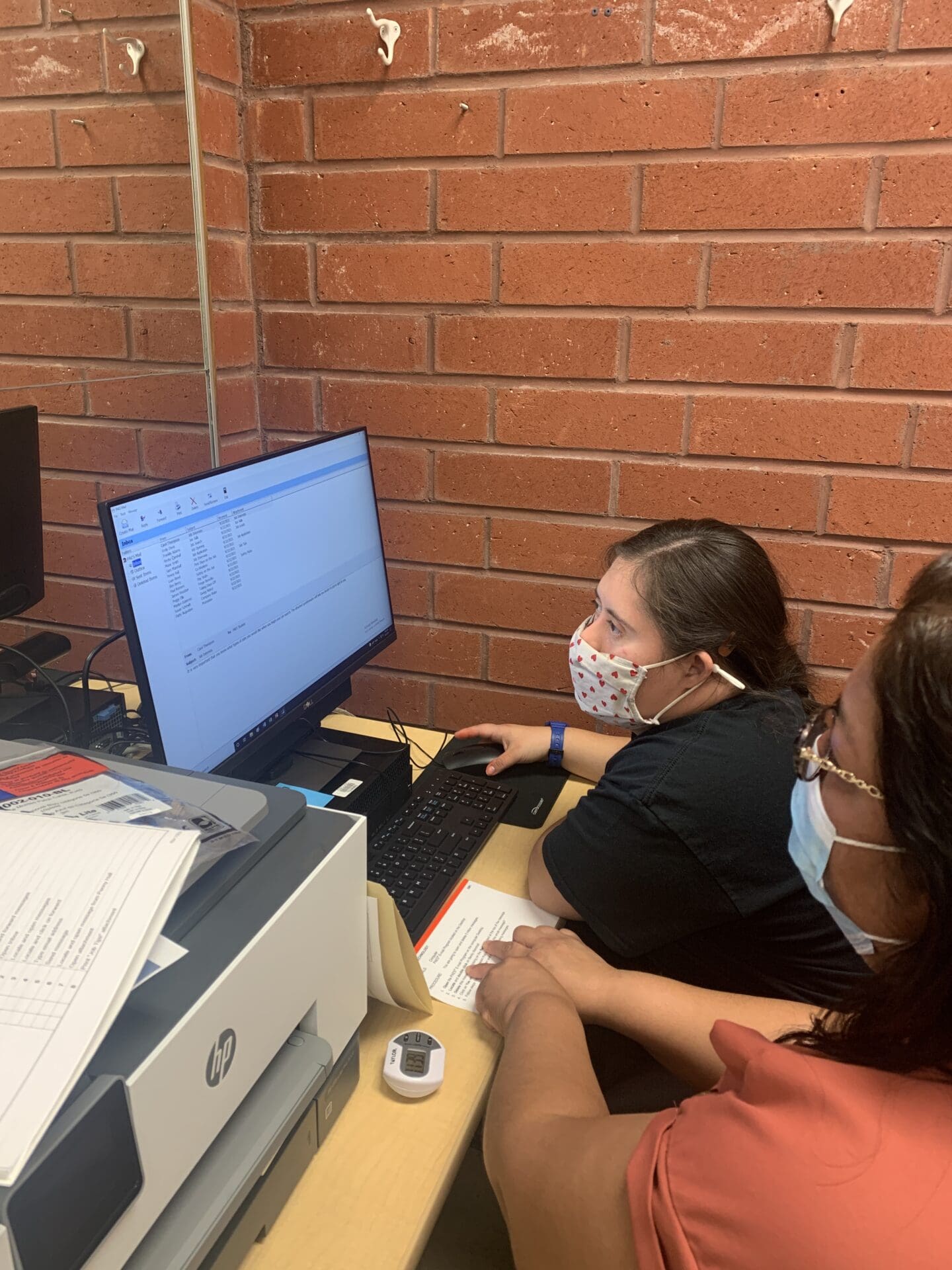 San Bernardino PAES employee doing computer technology work skill assessment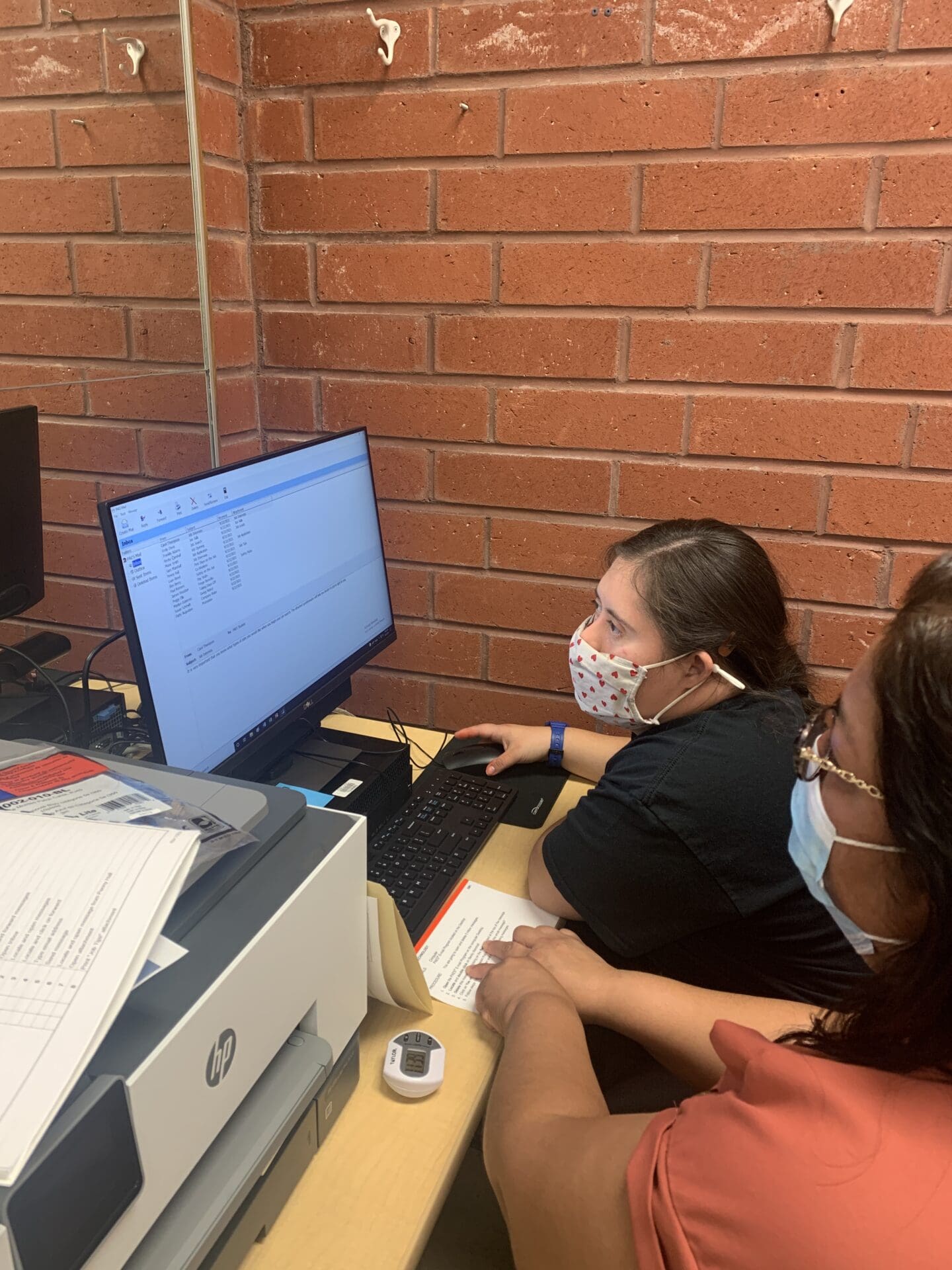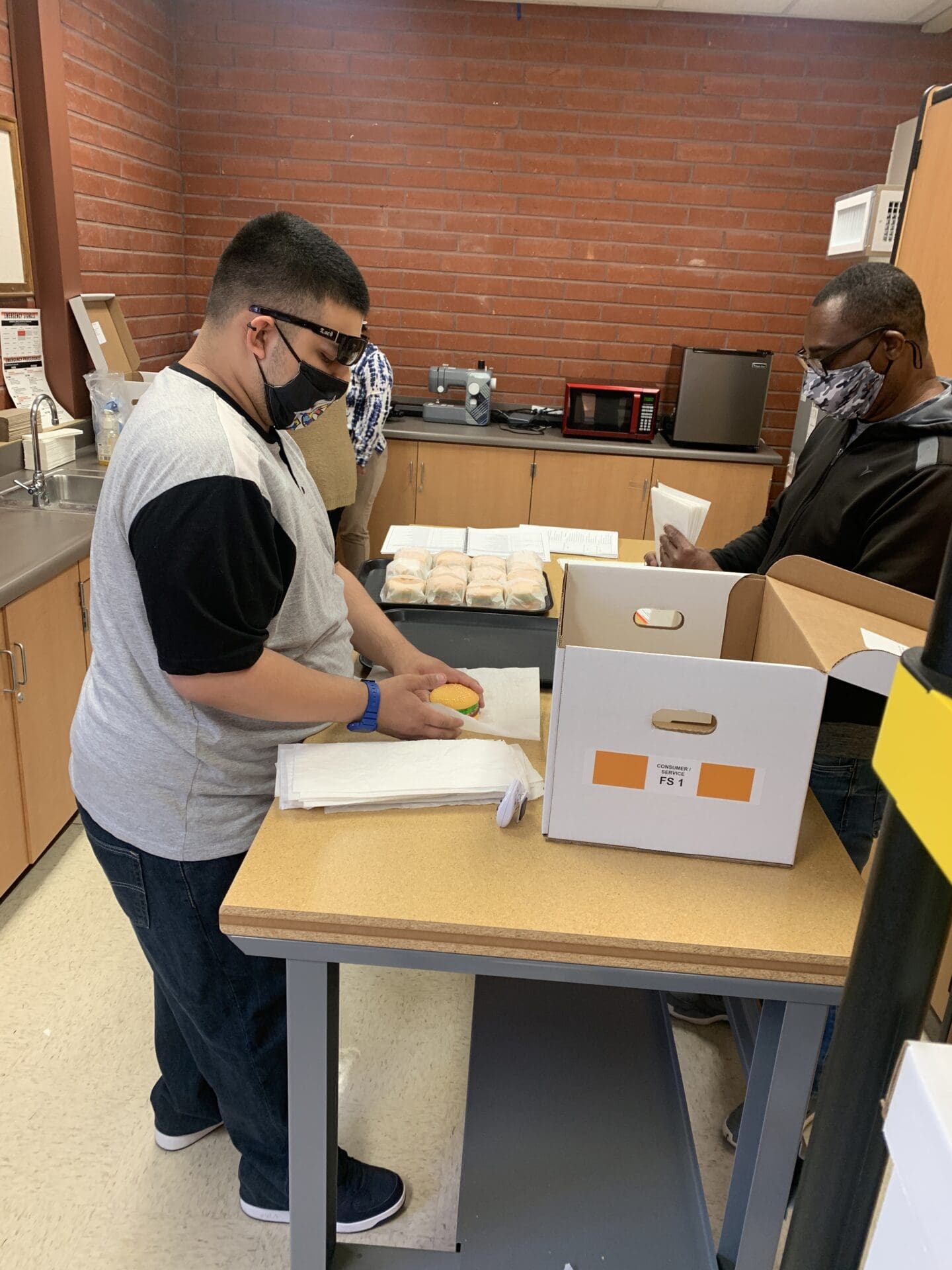 San Bernardino PAES employee doing food service work skill assessment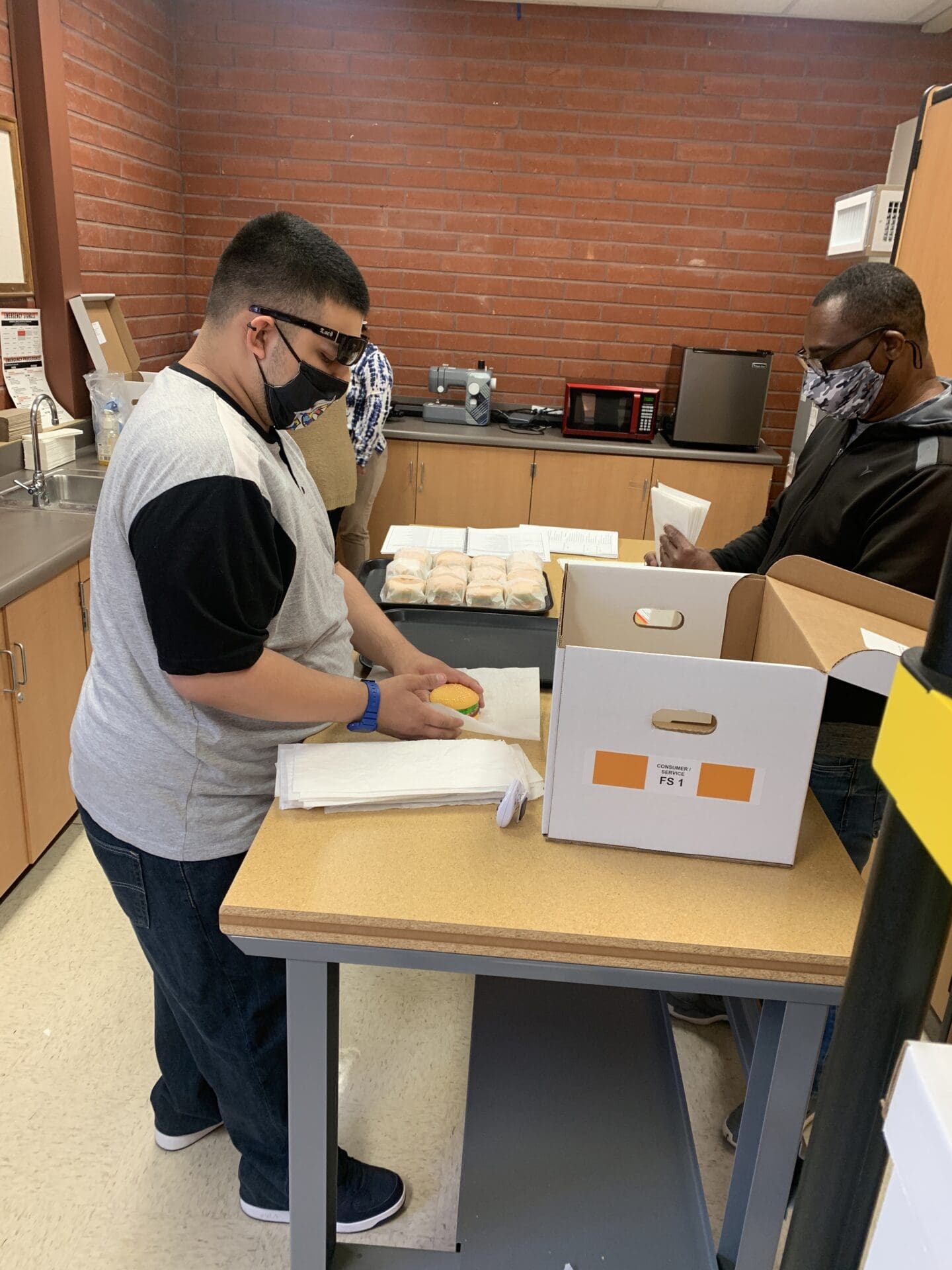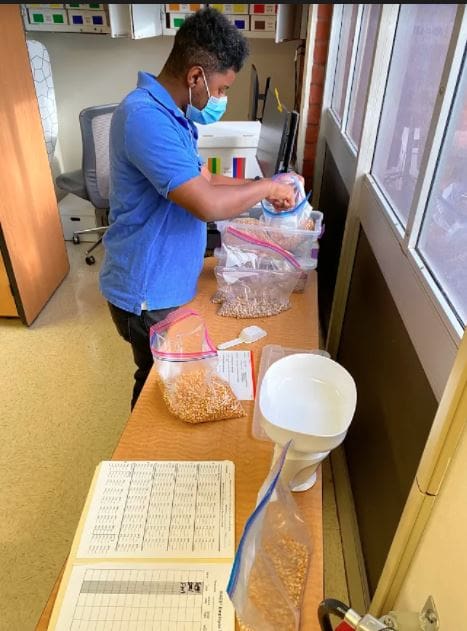 San Bernardino PAES employee doing food weights work skill assessment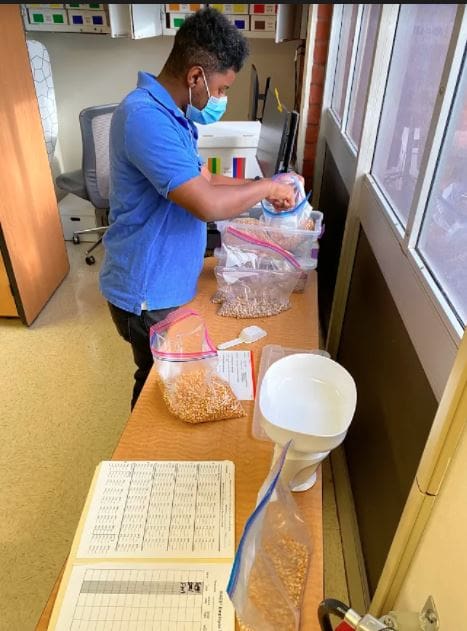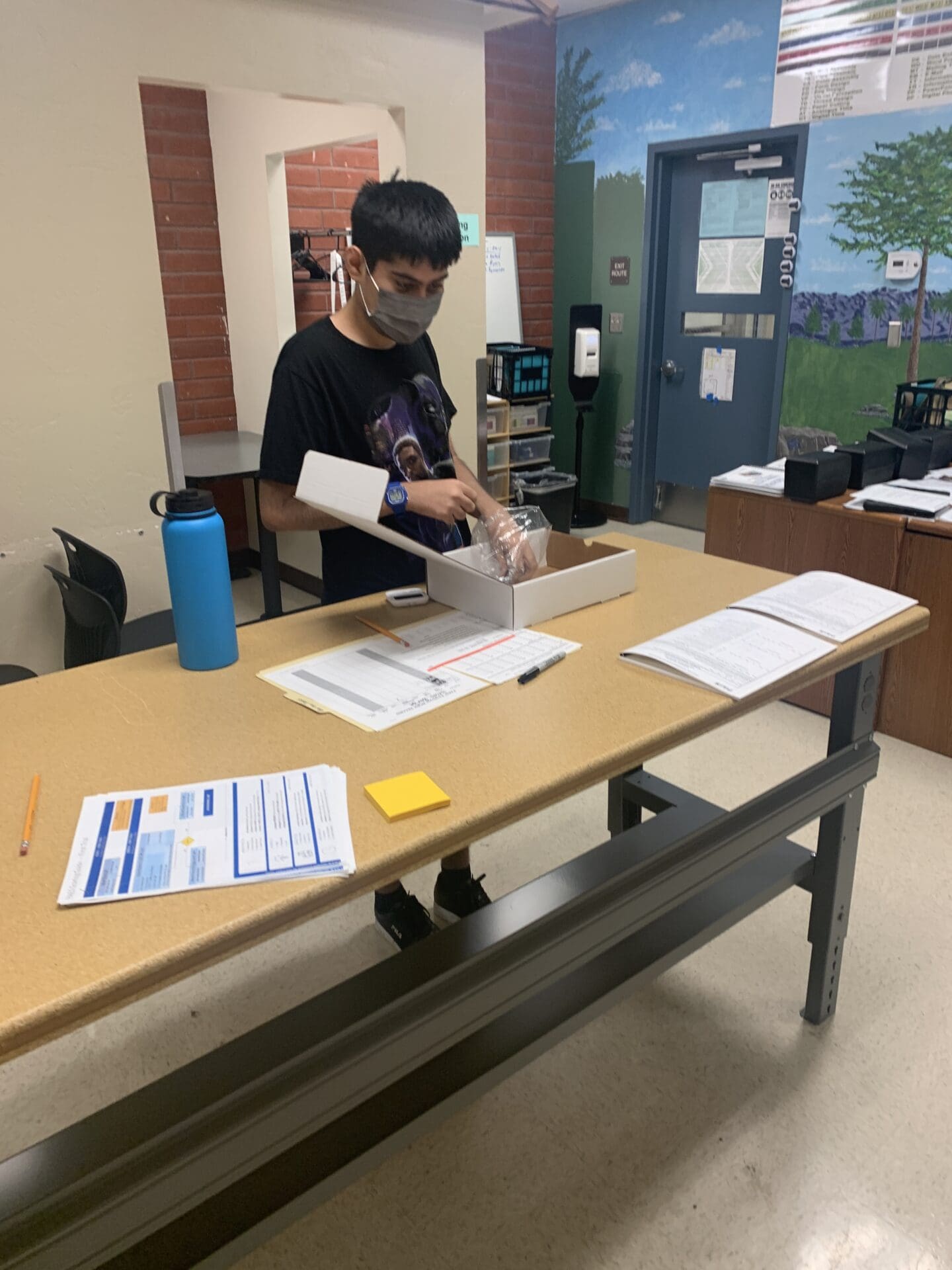 San Bernardino PAES employee doing construction shop measurement work skill assessment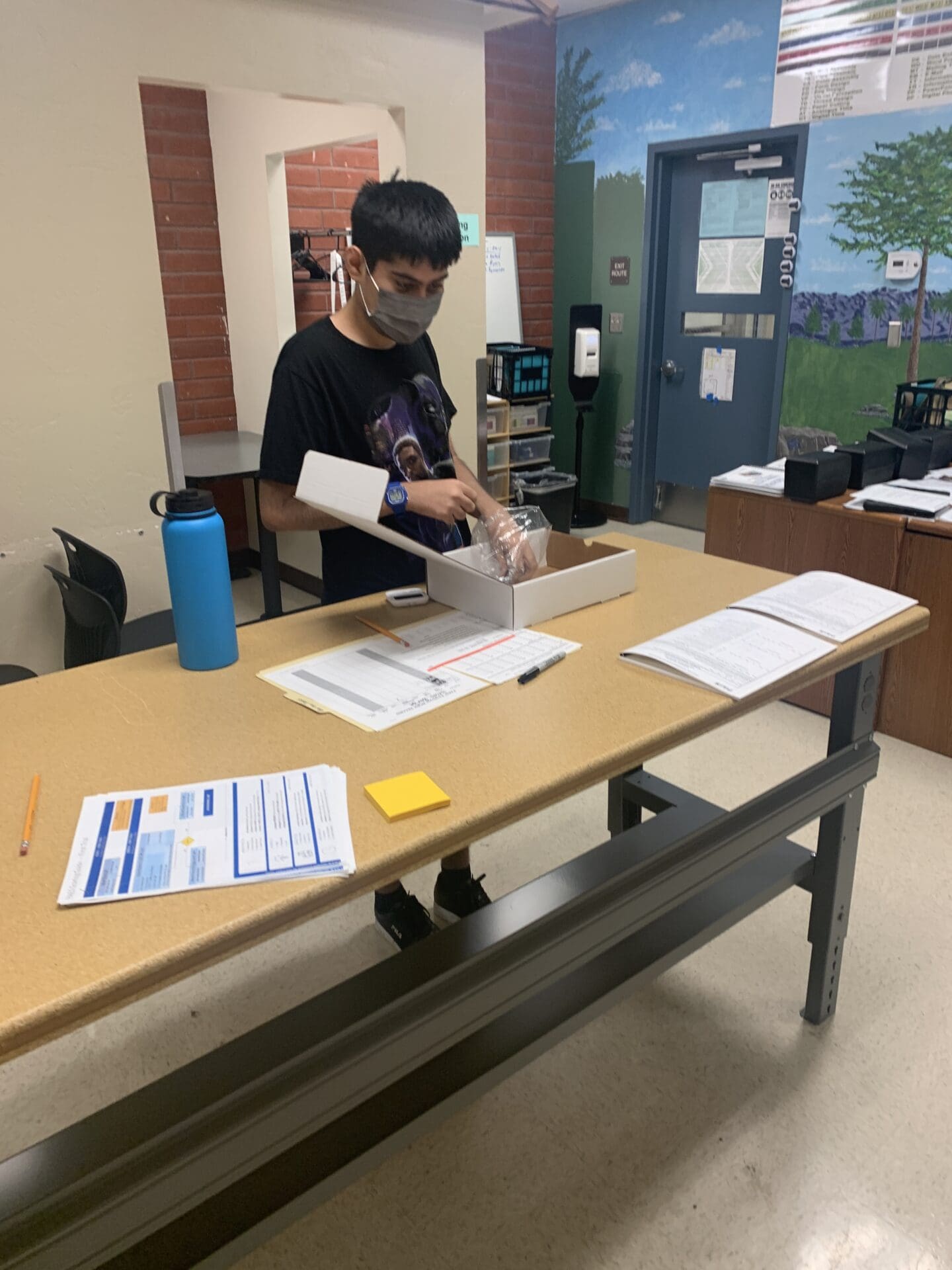 PAES® is a Comprehensive Partner:
PAES® Curriculum Based Assessment is a Performance Based Measure of Employment Potential. All Assessment Scores contribute to the PAES® Aptitude Scores on the PAES® Performance Summary Report
PAES® PROVIDES MEANINGFUL and CRITICAL INFORMATION FOR IEPs and TRANSITION ASSESSMENT There are so many benefits from PAES® beyond the hands on exploration of nearly 300 Jobs. The PAES® performance summary report defines the participants strengths and abilities in regards to their employment potential.
This report is provided to all involved:
Including : The Participant, Parents, Guardians, Care Givers, Teaching Staff, Case Manager/Worker, Guidance Counselor, County and VRS.
Performance Based Assessment
PAES® provides three types of hands-on, performance based assessments in one: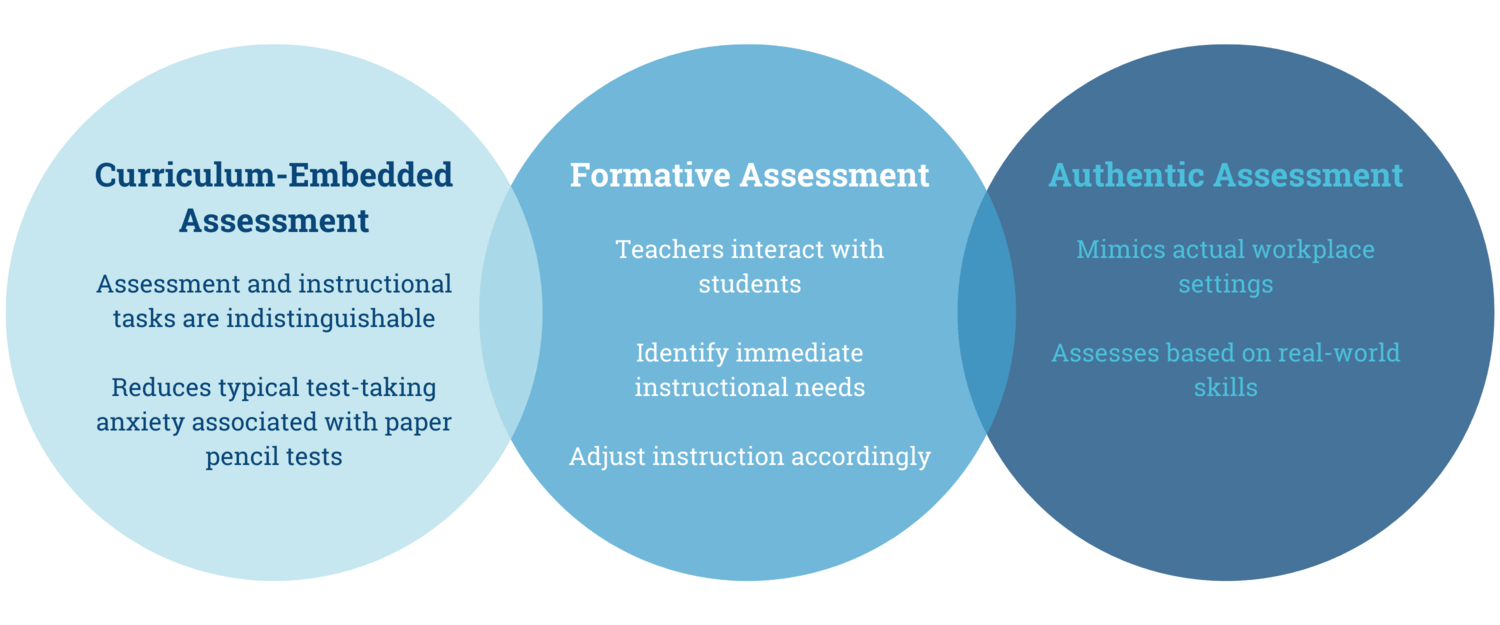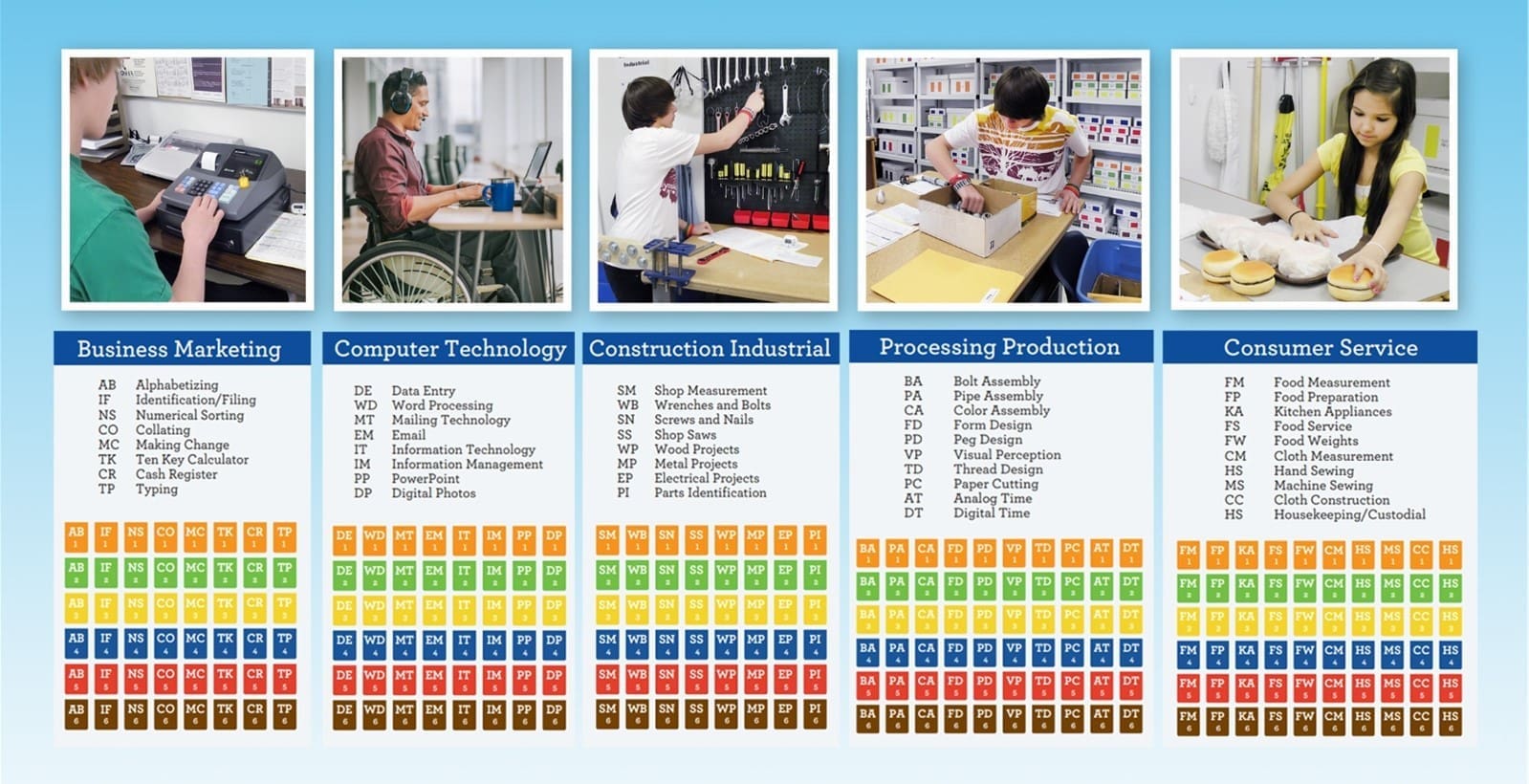 Hover Slide Below for Arrows to Advance Slides to Learn About PAES®
PAES® California Certified PAES® Trainers and Installers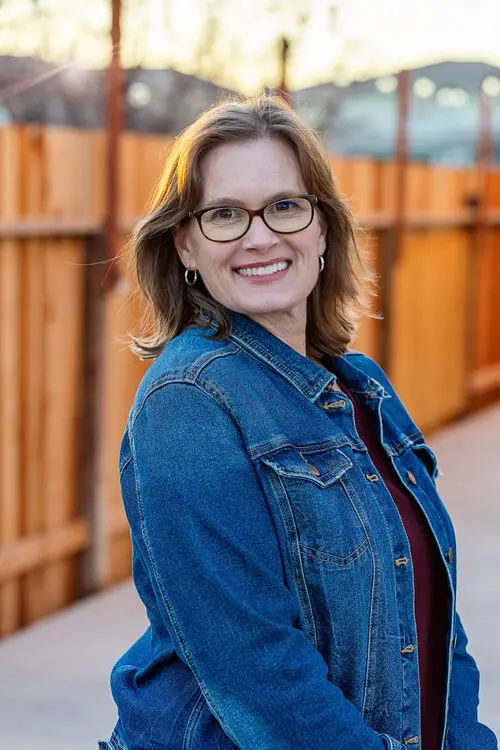 THERESA SNOWBARGER
National PAES® Scan App Sales & Support Specialist
Certified PAES® Trainer - California
Theresa joined the PAES® author in 2019 after working as a Paraeducator in the Special Ed field for seven years. Her most recent position was in the district intensive support classroom in a high school environment. She was first exposed to PAES® in 2014 while supporting a student who participated in the lab and thought the hands-on nature of the lab was great for all the students. Theresa became a PAES® Lab supervisor in 2017 and was quickly impressed with the system. "I recognized right away the impact PAES® had on the students in the lab, and the potential for the impact to be even greater the more I got to know all the ins and outs of the program". Currently, Theresa provides administrative support for PAES® Author and training support to customers learning how to use PAES®. She is also the PAES® Scan Sales and Support Specialist and collaborates with TAI as well as sales reps out in the field.
There are over 50 PAES® Labs in California. To find your lab, or a lab near you, search the locator map below by entering your zip code and search radius to see the results. Contact Email Heidi Johnson, California PAES® rep for more information.
Predict Employment Potential with Data-Driven Results
Assesses aptitude, interests AND behaviors with scoring criteria like:
Quality of Work: The PAES® evaluator inspects and scores each job for quality.
Work Rate: Each PAES® job is timed and rated against the competitive job rates.
Amount of Assistance Needed: Was the PAES® job performed independently? Or was assistance or accommodations needed? Assistance and Accommodations are provided, and scored and reported through the PAES® scoring software to help ensure that transition goals will reasonably enable the participant to meet those post-secondary and/or work readiness goals
Participants say whether or not they like a job, every time they complete a job in PAES®. Because every job is performed hands-on, this is a very accurate indicator of interest.
OPTIONAL SUB TASK ASSESSMENT
Each PAES® job is broken down and assessed by individual sub task for when the need arrives. This is when a job has been attempted, assistance is given and the student is not expected to complete the PAES® job entirely. The jobs are broken down to individual sub tasks in order to find out what sub task of the job can the participant can complete.
PAES® Marketing Document Links:
COMPREHENSIVE WORK SKILLS INVENTORY
Are there barriers to success in regards to getting and keeping a job? PAES® provides an opportunity to identify and develop appropriate work skills and behaviors, prior to working in the community. This includes a proper work behavior inventory, goals, objectives and daily tracking.
Attention: California Transition, Work and Life Skills Teachers:
This group is for teachers/supervisors/aides/job coaches of PAES® Labs
in California, Minnesota, Iowa, South Dakota, North Dakota, and Wisconsin.
The purpose of this group is for supervisors of PAES® Labs to have a place to ask questions, post ideas, share stories, or just be a lurker (you know who you are;). This is a closed group so only memebers can see it's content. All members can invite new members, but, we ask that you only invite professional colleagues (teachers, paras, etc). This group is not for parents or students.
Considering a PAES® lab?
Read on for pricing/funding info, planning ideas & helpful tips!

If students experience PAES® prior to their first job, they will be better prepared. In PAES®, they will have found what work skills they are good at, and what work skills they like to do. But, most importantly, they will have learned and practiced the positive work behaviors that are expected on the job. Because of all of this, their first work experience will be based on their proven work skills, abilities and work strengths. Therefore, they will have positioned themselves for a positive first work experience; setting them up for work success in the future.
Your PAES® lab can be in a school or out in the community. PAES® is great for Middle School, High School and Adult Programs. Many districts see PAES® as the starting point to transition planning. You can also consider a site in your community, like in a business in your community that is looking to increase their employment pool, or in an alternative school property or you can lease a retail store or community site. Some PAES® labs have their students walk to work by walking to the PAES® lab each day. Either way, these options get the students accustomed to "going to work". Another advantage of a community site is the natural connection to local businesses for community job site placements for employment, work experiences, internships, short term volunteer work experiences, customized employment and of course, competitive employment.
No two PAES® labs are alike. You will need at least 450 square feet, but some labs are as large as 1,000+ square feet. It is nice to either select a room with a sink, or install a sink in your space. Some programs use portable sinks. 
​PAES® Lab Floor Plan Examples
These floor plans are listed in order by square footage. The actual PAES® lab site layouts may vary from the floor plans as the PAES® program supervisors make changes to their room layouts periodically. These plans are posted in order to help those looking to plan a PAES® space of their own to reference.
Packages run between $35,000 and $40,000, and include everything you need to run the PAES® jobs with the exception of some furnishings and PC's that are listed below which can add $0 - $3,000 to your budget depending on if you can source items from your school inventory. PAES® comes in many large shipping boxes that are shipped on a couple of pallets. Packages INCLUDE having someone come to your site and unpack and set up your PAES® lab, and conduct a 1 1/2-day in service on site training. (see tips for a successful in-service training below) You should also budget for $500 - $1,000 per year for consumable supply budget. This will be dependent upon how many students you run through, and if you decide to offer a school store for incentives.
Most schools find these items from school storage, except stand up work tables and pegboard tool wall which are often ordered.
Tables & Equipment Storage you will need for your PAES® Lab: 
PAES is a one time purchase and is a qualified purchase of any of the ESSER and Covid Relief funding streams to the schools. Districts have also written for transition readiness grants, local grants, used Carl Perkins funding, Comp Ed Funding, MA dollars, and of course IDEA general funds for purchasing PAES®.  In some US states, funding through DVR and WIOA have also been used through an agreement for schools to provide PRE-ets to students.
PAES® is a formative, valid data driven transition assessment of employment potential.  All staff running the PAES® assessments should be officially trained in as PAES® evaluators. Typically you would send any staff that might work in the lab including teaching staff and paras and/or aides/job coaches. This is teaching staff from many areas of SpEd, including mild/mod ID, high/low ASD, BD, LD, etc. Many districts also invite their OT's and/or DVR counselor to attend the training. Day one of training is 8 a.m. - 3 p.m.  Day two of training is 8 a.m. - noon.
There is a published document that gives the PAES® staffing recommendations for administrators
There is also a published document that is a self-assessment for your lab after it is up and running, but this also shows the criteria for a lab that is run with integrity.  This makes for a great planning document as well.
PAES® Lab Self Check Inventory
Some labs assign staff to be in the lab working all day, and rotate students through.  Some labs rotate staff through.  Most labs however run several "work shifts" (class periods) per day, which are at least one hour long, and sometime 1 1/2 hours long.  Some labs run 2 work shifts, some three, and even some very busy labs run four work shifts per day. It is recommended that students work in the PAES® lab at least four days a week, but it is set up for five days a week, so five days a week is most typical. Students should be in the lab at a minimum of a semester.  Some students are in for a year, some for two years.    This is dependent on varying student abilities and scheduling. Either way, the goal always is to get them into the community for work or work experiences as soon as they are ready. If you have the staff and the space, you can run up to 10 students per work shift.  See above staffing recommendations for pupil/teacher ratios.  Smaller sized labs may only run 5-8 students per work shift.  If your students function at lower levels, this will require more staff than with students who function at higher levels, so fewer students working at the same time in this case is common, sometimes even 3-5 students if the students function at low levels. It is recommended that you have one assigned person to keep track of your lab...the "work rules" and also keep track of the "inventory" on a day to day basis.  There are many bits and pieces and equipment in a PAES® lab, and you want to make sure you have someone detailed that can keep track of it all, and make sure the work shifts are run consistently.  Most labs like to assign one person to be in the lab consistently over the course of the day.  Some labs have an aide or job coach that are consistently in all day, and teachers rotate through.  Others have assigned staff that are in all day, and the students rotate through.  There are many scenarios.  Most importantly to have trained staff in your lab, including trained aides, para professionals or coaches.  This is because PAES® is run completely different than a typical special education classroom.  In PAES®, we back off and give the least amount of assistance and see what the students can do independently on their own.  There are many techniques and tips to help the students gain the independence for employment that are covered and practiced in during the in-service training.
PAES® Teacher Resources
Current resources for PAES® teaching staff in California
PUBLISHER AND AUTHOR INFORMATION: