PAES 2020 Upgrade and Online Training Information
Hello PAES labs in MN, WI, IA, ND, SD and CA -
Our beloved PAES lab has underwent a complete overhaul, and it is called PAES 2020 Upgrade.
Read on for details.
Is it time to upgrade your PAES Lab?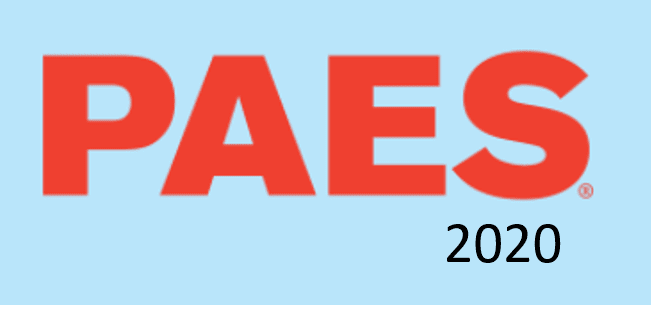 PAES Timeline of Updates:
2007 - Computer/Technology Component Added
2012 Nov - PAES 8.3 Scoring
2014 Oct - PAES 9.1 Revisions
2015 May - Computer Tech Revision 2015
2018 May - 2nd Edition
2020 July - 2020 PAES Upgrade and New Online Video Training and Certification for PAES Job Supervisors
2020 PAES Lab Upgrade Now Available
If your lab is getting old, has gotten a lot of use, has never been upgraded, or could just use some refreshing; you may want to consider purchasing this upgrade. No need to panic, it's just fine to keep using the version of PAES that you originally purchased if your budget doesn't allow, or if your lab is still working for you and your students.
If you do upgrade, you might want to also consider the brand new PAES Scan App. The PAES Scan App works best with PAES Lab 2020 Edition or the 2020 upgraded lab.
PAES LABS ESTABLISHED AFTER 2007:
PAES LABS ESTABLISHED BEFORE 2007:
You can use ESSER and ARF - American Relief Funding for these purchases.
If you are in MN, WI, ND, SD, IA or CA - Contact Heidi Johnson for a price quote heidi@worklifeready.com.  If you are from another state, please contact your TAI rep,  or contact TAI www.talentassessment.com 
Are you wondering how old is your PAES Lab is?
Search for your PAES lab by entering your zip-code and press search. The year established for your PAES Lab will be displayed above your PAES Lab address.
(Only PAES labs in Minnesota, Wisconsin, South Dakota, North Dakota, Iowa and California are included in this location map)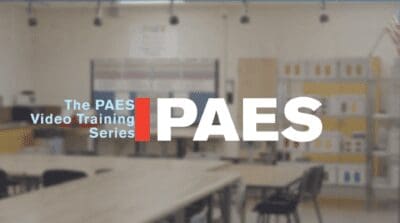 2020 PAES Video Staff Training Now Available
Introducing a new series of PAES videos intended for training the PAES job supervisors who evaluate the PAES employees, supervise or assist in the PAES lab. The first video can also be used by itself as an introduction to PAES. This video can be found on the PAES video section of this website labeled "Video to Learn About PAES".
Persons previously trained in person by an authorized PAES trainer are considered trained evaluators, but would benefit by going through the video series as a refresher training.
Videos can be watched remotely, and users can go at their own pace.
The 15 videos and review quizzes can generally be completed in less than 4 hours.
Each one year subscription includes the option for one trainee to complete the online Authorized PAES Evaluator Assessment to receive an Authorized PAES Evaluator Certificate which will be issued via email to the trainee upon gaining an assessment score of 100%.
One year subscriptions are $125 each and include one certificate. Renewals are $50 per year ongoing if you choose to renew your annual subscription. However, this login can be shared amongst other PAES and school staff, and the videos can be viewed together in groups either in person in your lab, or by using google hangout, zoom, or the like.
To order a training, contact Heidi Johnson

heidi@worklifeready.com

for a quote. Let me know how many subscriptions you would like included.
2020 PAES IT Update Now Available
The IT 1-6 jobs have been updated and include access to a new website.
Download the IT Update for FREE.
If you can't or don't want to print your own, there is an option to order the IT update for a fee, see IT replacement price list. To order this replacement, make out a purchase order (PO) to TAI and email it to heidi@worklifeready.com

.

The IT updates are a big part of the PAES 2020 update. If you choose to not purchase the 2020 update, but download for free or purchase only the IT replacement, the IT subtasks on your scoring software and subtask data collection books will not match up.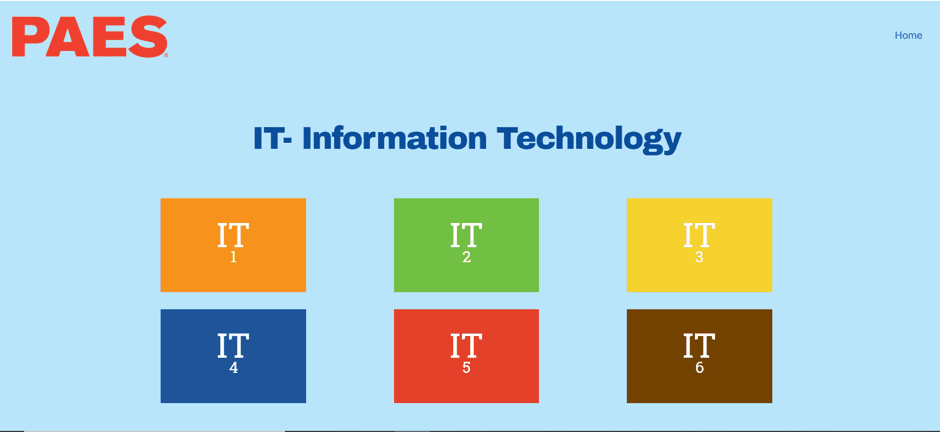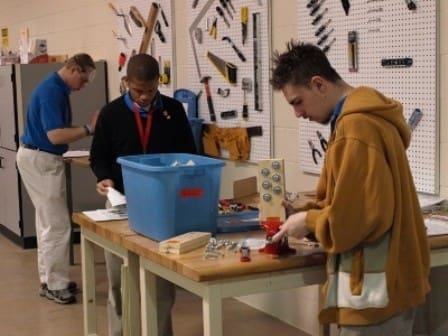 2020 PAES Training Materials Now Available